 On Wednesday, the U.S. House overwhelmingly voted for a bill authorizing $8.3 billion to ready for and combat coronavirus.
Only two members voted against the bill, as both U.S. Rep. Andy Biggs, R-Ariz., and U.S. Rep. Ken Buck, R-Col., objected to it. Thirteen members, including U.S. Rep. Francis Rooney, R-Fla., did not vote on the bill.
Members of the Florida delegation weighed in after the vote.
"Today I supported a strong, strategic funding package for the Centers for Disease Control (CDC) and for expedited vaccine development on the floor of the House.  As the federal government and our health officials in Florida work tirelessly to keep Americans safe, this funding package is an important first step in providing robust resources for an effective, whole-of-government response to coronavirus at home and abroad including more than $3 billion appropriated for research and vaccine development," said U.S. Rep. Kathy Castor, D-Fla.
"Our package includes $950 million for state and local health agencies to protect the public health, including surveillance, laboratory testing, infection control, contact tracing and mitigation. Our public health professionals in Florida are working around the clock and aid is on to way to ensure that ours and others across the country have the tools they need for prevention, care and communication. This provision will assist the three Florida Department of Health labs — Tampa, Miami and Jacksonville — that are capable of testing for novel coronavirus, which is critical to addressing future cases, and keeping us all safe," Castor added.
"I continue to work with our nursing homes in Florida, and I'm pleased that this bill provides additional protections for our older neighbors by allowing Medicare providers to extend telemedicine services to seniors in our community, at an estimated cost of $500 million. It will take all of us working together to protect our neighbors, especially our vulnerable populations including seniors, and stem the spread of the coronavirus," she said in conclusion. "I am calling on my colleagues in the Senate to pass this package with dispatch."
"With the number of reported cases of coronavirus climbing every day, passage of this emergency funding legislation is imperative to give federal, state, and local governments and agencies the resources they need to fight this virus and keep the American people safe," said U.S. Rep. Charlie Crist, D-Fla. "As a member of the Appropriations Committee, I am proud to have worked alongside my colleagues to secure this critical funding. Our bipartisan, whole-of-government approach will support governments at all levels by providing additional testing sites, hotline resources, and preventative supplies to defend families from the coronavirus."
"While the administration stumbled out of the blocks in its initial response to this crisis, the emergency supplemental bill that we passed today will make sure that every level of America's public health system has the resources to properly combat the coronavirus," said U.S. Rep. Donna Shalala, D-Fla., who served as U.S. secretary of Health and Human Services during the Clinton presidency. "Now is not the time to play politics. The American people want lawmakers in Washington to put aside their differences and make sure that our country has a comprehensive, coordinated, and science-based response to this public health emergency."
"Passing this funding to comprehensively address the coronavirus is an important step in the right direction, but this is only the beginning of the process," said U.S. Rep. Debbie Mucarsel-Powell, D-Fla. "The administration must be transparent with how the funding is allocated, and ensure that testing is widely available and accessible. I am pleased that this package includes $100 million for critical supplies for our public health response, including resources for our community health centers. The package also includes $300 million to ensure vaccines are affordable for all Americans. The bill sets aside $950 million for state and local health agencies, ensuring Florida will have the funding needed to tackle this public health crisis. This funding is critical for our state, and today, I sent a letter to Governor DeSantis urging him to prioritize public outreach and consider creating a statewide hotline dedicated to coronavirus-related questions so our health facilities aren't overwhelmed."
Mucarsel-Powell took part in a briefing held by Vice President Mike Pence on Wednesday as he leads the administration's efforts on coronavirus. The South Florida congresswoman offered her take on the meeting.
"Today, I also took part in a briefing by Vice President Pence, updating Congress on the latest actions this administration is taking in response to this disease. The vice president appeared to be receptive to congressional concerns, including prioritizing high-risk senior centers, supporting expanded state testing, and involving our universities in the response. He was very grateful to us for passing this robust funding package so quickly. It was good to hear the vice president express commitment to our communities, and we will continue to work closely to ensure our districts are safe," she said.
Republicans from Florida also lined up behind the bill.
"As always, our job as elected officials is to provide for our constituents and their safety, so I'm glad Congress is acting on this issue," said U.S. Rep. Michael Waltz, R-Fla. "With the coronavirus spreading around our state and country, it's critical these departments and our states have every resource available to prevent further infections and protect America against this virus."
U.S. Rep. Vern Buchanan, R-Fla., noted that the first two cases of coronavirus in Florida were in Manatee County and Hillsborough County. He represents parts of both counties.
"After meeting this week with doctors and health officials in my district, it is clear we need to make sure that our hospitals and medical facilities have the resources they need to treat and contain the disease," Buchanan said. "We need to dramatically ramp-up the supply of test kits, increase the number of locations where people exhibiting symptoms can easily get tested, and accelerate the process of getting results back – hopefully in less than 24 hours.
"Speed is critical to containing the threat," Buchanan added. "I also think it's important for the hospitals and government officials to keep people informed of ongoing developments, especially when friends or loved ones of patients are involved. Transparency is always the best policy."
In the meantime, U.S. Rep. Ross Spano, R-Fla., rounded up most of the Florida delegation to send a letter to the White House calling on it to "prioritize federal resources to prevent, respond to, and treat outbreaks of COVID-19 (coronavirus) in states with identified coronavirus cases, a substantial senior population, and high levels of foreign and domestic tourism, all of which apply to the state of Florida."
"Florida serves as the 'Gateway to the Americas' and it's not a matter of if we are going to see more coronavirus cases, but when and where in our state," Spano said on Wednesday. "Having already identified two cases in the immediate Tampa Bay Area, including in my county, we need to ensure our state and local officials will have the necessary tools to respond to this pandemic."
The bill now heads to the U.S. Senate.
Reach Kevin Derby at kevin.derby@floridadaily.com.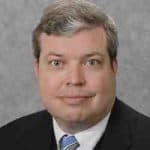 Latest posts by Kevin Derby
(see all)