 On Monday, with the strong support of the Florida delegation, the U.S. House passed a proposal from U.S. Rep. José Serrano, D-NY, and U.S. Rep. Will Hurd, R-Tex., to add the National Museum of the American Latino to the Smithsonian–which had been a top priority for a longtime congresswoman from the Sunshine State.
The bill cleared the House without opposition on Monday and Serrano tipped his cap to a host of congressional leaders and former members of Congress including former U.S. Rep. Ileana Ros-Lehtinen, R-Fla., who retired after the 2018 elections.
"I am incredibly proud that, during my final term in office, I have been able to lead the effort in the House to make the Smithsonian National Museum of the American Latino a reality. Today, we reached an important milestone for the Hispanic community with passage of this legislation. After nearly 20 years of work, the National Museum of the American Latino Act was finally considered and approved with overwhelming bipartisan support. I once again want to thank Rep. Hurd, Chairman Castro, Chairman Grijalva, Rep. Aguilar, Rep. Cárdenas, and the rest of my colleagues in the Congressional Hispanic Caucus for their continued support, as well as Speaker Pelosi's and Majority Leader Hoyer's commitment to bringing H.R. 2420 to the House floor for a vote. I also want to thank the original visionaries in this effort, Congressman Xavier Becerra and Congresswoman Ileana Ros-Lehtinen. Now, we call on our colleagues in the Senate to follow the House's lead and finish the job by immediately considering H.R. 2420," said Serrano after the vote.
"Almost 59 million Latino and Latina Americans call our nation home, and estimates show by 2060 one out of every four people in the United States will be of Latino heritage. I'm proud to take part in this effort to collect, present and protect—in one place—artifacts, stories and collections that reflect upon this important history," said Hurd. "To fully understand American history, we have to understand all our history. With our actions today, we are one step closer to cementing the stories, history and culture of the American Latino on the National Mall."
"Today is a proud day for the Congress and the country, as the Democratic House passes the National Museum of the American Latino Act," said U.S. House Speaker Nancy Pelosi, D-Calif.  "This long-overdue legislation will celebrate the contributions of generations of Latinos, acknowledging this truth: that Latino history is American history.  And as it celebrates the past, this legislation will inspire the future, ensuring that the tens of millions of visitors to our nation's capital each year can learn the full story of America. I salute Congressman José Serrano, a powerful force for justice, equality and progress for all, the Congressional Hispanic Caucus, and the many leaders who have dedicated decades to this fight."
Starting in 2003 and finally passing in 2008, Ros-Lehtinen worked with then U.S. Rep. Xavier Becerra, D-Calif., to establish a commission to study creating a museum. The commission offered its final report about creating a museum on the National Mall back in 2011. Serrano's bill "would establish a Board of Trustees to help guide the Smithsonian's creation of the museum" and "would authorize a 50 percent federal match to privately raised dollars for design and construction costs." The bill "would also authorize grants to strengthen and develop American Latino Museums around the country and assist students pursuing degrees in the fields of Latino history, arts, and culture."
Ros-Lehtinen weighed in on the vote on Monday. "The time is now! The many contributions of Latinos to our great nation should be recognized and honored by the Smithsonian Institution," she posted on Twitter. She is scheduled to take part in a webinar on Tuesday with Hurd on the proposal.
Serrano reeled in almost 300 cosponsors of the bill including 20 of Florida's 27 members in the House. U.S. Rep. Darren Soto, D-Fla., was an original cosponsor when Serrano introduced the bill back in April 2019. Other backers in the Florida delegation include Democrats U.S. Reps. Kathy Castor, Charlie Crist, Val Demings, Ted Deutch, Lois Frankel, Alcee Hastings, Al Lawson, Debbie Mucarsel-Powell, Stephanie Murphy, Donna Shalala, Debbie Wasserman Schultz and Frederica Wilson and Republicans U.S. Reps. Gus Bilirakis, Mario Diaz-Balart, Matt Gaetz, Brian Mast, Francis Rooney, John Rutherford and Michael Waltz.
"The establishment of this museum is long overdue," said Shalala on Monday. "Latinos have made so many invaluable contributions to the richness of American life and there is no facet of our country's history, culture, or society that has not been greatly impacted by the millions of Latinos who call the United States home. I am pleased to know that the legacy and accomplishment of Latinos will finally be honored and recognized by the Smithsonian Institution."
The bill now heads to the U.S. Senate where U.S. Sens. Bob Menendez, D-NJ, and John Cornyn, R-Tex., are championing it. There are almost 30 cosponsors including U.S. Sen. Marco Rubio, R-Fla.
"In 2003, Rep Becerra and I introduced bill to create the Commission for National Museum of the American Latino; commission launched in 2009; Nov 2011, first bill introduced to authorize its creation; 2020 House passes bill. Now it's up to the Senate," noted Ros-Lehtinen.
Reach Kevin Derby at kevin.derby@floridadaily.com.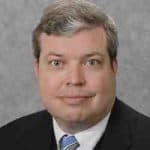 Latest posts by Kevin Derby
(see all)