This week, state Agriculture Commissioner Nikki Fried and the Florida Department of Agriculture and Consumer Services (FDACS) announced the appointment of Thaddeus Bullard, aka WWE Global Ambassador Titus O'Neil, to the Board of Directors of the Florida State Fair Authority.
Bullard's term ends May 29, 2025.
Bullard is a philanthropist, author, athlete, and global entertainer. He graduated from the University of Florida and has since made it his mission to create change for those in need. Through his Bullard Family Foundation, in partnership with Hillsborough County Public Schools, he continues to transform Thaddeus M. Bullard Academy at Sligh Middle Magnet School and the surrounding area into an innovative education and community hub to create lasting generational change. He was named a finalist for the ESPN Muhammad Ali Sports Humanitarian Award in 2020 and 2021.
"As a Florida native, it is a tremendous honor for me to be able to help shape, cultivate, and educate, those throughout the state in both affluent and underserved communities on the importance of agriculture," said Bullard. "I'm honored to be serving alongside an esteemed group of advocates for Florida to continue making our great state one of the best places to live, work, and play in the world."
"I extend my congratulations to the new board officers of the Florida State Fair Authority and I'm grateful for Mr. Bullard's service," said Fried. "His commitment will help us ensure that the Florida State Fair remains one of the nation's best, with over half a million people enjoying the attractions and learning about Florida's rich agricultural heritage."
The Florida State Fair, first held in Tampa in 1904, has become one of the largest events in the state, attracting more than 500,000 people each year during its 12-day run. The Florida State Fair boasts the largest Midway in the USA, a robust agricultural program, a circus, interactive animal exhibits and new attractions each year. As the first State Fair of the year, the Florida State Fair is the first to debut new and all of the unique fair foods visitors have come to know and love. It's affordable family fun at its best. The 2022 Florida State Fair will take place February 10-21, 2022.
The mission of the Florida State Fair Authority and its Board of Directors is to create positive entertainment experiences through the annual Florida State Fair; a variety of year-round events; quality competitive programs; a commitment to agriculture, education and community service, and a focus on new opportunities.
A full list of Florida State Fair Authority board members includes: Fried; Susanne Clemons, Chairman of the Board; John Dicks Jr., Vice-Chair; Linda Syfrett, Treasurer; Eve Council Gloede, Secretary; Richard E. Bowman; Derrick Brooks; Charles "Chuck" Bruno; Bob Buckhorn; Doyle E. Carlton III; Ryan W. Doyle; Julia Heijkoop; Marcia Lightsey; Mallory Lykes Dimmitt; A.D. "Sandy" MacKinnon; Honorable Gwen Myers; Holly Randall Miller; John "Jack" T. Vogel; Justin Day; and Amanda Taylor.
The Florida State Fair Authority does not receive state, county or city tax dollars. Operations are funded by revenue generated by the annual Florida State Fair and the rental of Fairgrounds facilities to outside entities throughout the year.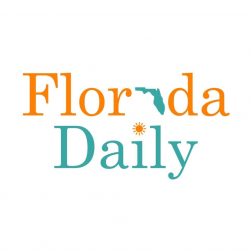 Latest posts by Florida Daily
(see all)