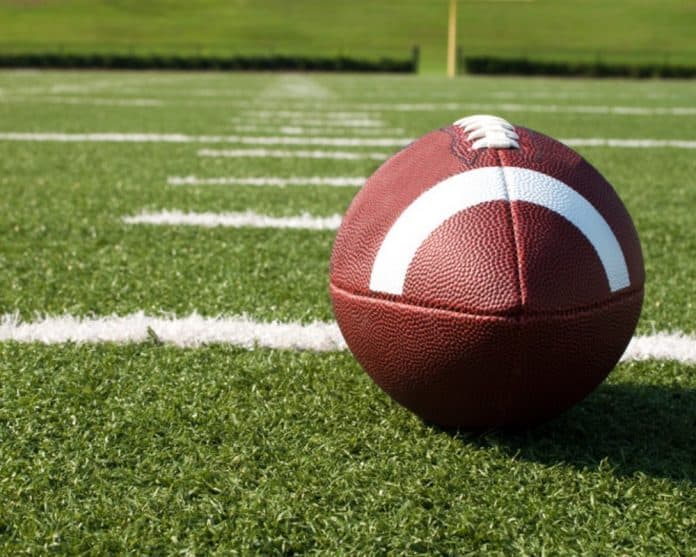 The newly reconstituted XFL will have a former NFL head coach leading its Tampa team when the franchise opens play in 2020.
Former Chicago Bears head coach Marc Trestman will be wearing headsets on the sidelines when the Tampa team takes the field for the first time. He is chomping at the bit to get back into action and thanked XFL Commissioner Oliver Luck and billionaire and wrestling promoter Vince McMahon for giving him this opportunity.
"I am very excited to be on the ground floor with Oliver, his team, and the other coaches across the XFL to help reimagine football," said Trestman. "I started my coaching career in Florida while I was in law school, and personally know the passion and love for the game that football fans have in the Tampa Bay area and across the state. I can't wait to begin putting a coaching staff together and building a team that will play disciplined, fundamentally sound and exciting football come February. Many thanks to Vince McMahon and Commissioner Luck for this tremendous opportunity."
While Trestman did not have much success with the Bears, he was known as an offensive guru as a coordinator with several NFL cities including the Minnesota Vikings. He also won the Grey Cup in the Canadian Football League (CFL) three times as a head coach three times, something not lost on Luck.
"We think Marc is an excellent coach," Luck said. "His success up in the CFL was really very impressive to us. The fact that he was an NFL coach was very important for him ultimately, and important to us, but what really attracted us to Marc is his reputation for being very offensive minded, very innovative. He's very good at that, and that's the kind of game that we want to play."
The XFL picked eight cities for its 2020 season and all of them except St. Louis already have NFL teams. Of course, the NFL has tried twice in St. Louis with both the Cardinals and the Rams spending decades there.
In an exclusive interview with Commissioner Luck, Florida Daily asked why the XFL was placing a team in St. Louis.
"We think it makes sense to be in those markets where there are a lot of die-hard and hardcore passionate football fans that really like the game," Luck said.
Luck estimates there are 40 million "die-hard" fans across the nation–and it is no accident Tampa is one of the cities that was picked due to high number of fans in the area.
"Tampa has a beautiful venue," Luck said. "We are a spring league, so obviously the weather is nice at the time we are playing. The last thing I would say is that Florida is a football state. Florida reminds me a lot of Texas. They are both states that care about football. Football matters whether it is high school, college, or professional, and I think that final piece really attracted us to Tampa."
The XFL might have to take on the Alliance of American Football (AAF) next spring. That league made its debut this year and picked cities like Orlando, Birmingham, Memphis and Salt Lake that do not have NFL franchises. Attendance numbers have slipped dramatically in the AAF. After a strong beginning, the league averaged 9,600 fans last week.
Luck did not take the bait when asked if the XFL planned to put the AAF out of the spring football business.
"I'll not make any value judgment on the quality of play," Luck told Florida Daily. "I think American football fans are intelligent and smart enough to watch different leagues, different levels of football play and they can determine how good the game is and what is appealing to them about the game. Suffice to say, we are watching them and certainly want to try and learn from any mistakes they make."
For now, Luck says, the XFL is counting on around 20,000 fans per game for its formulas and business models and he sounded an optimistic note about its Florida franchise.
"I think we can do well in Tampa," Luck said. "It is not easy selling tickets, particularly in certain markets where there have been challenges, but we feel pretty confident that we can draw well, not just in Tampa, but in all of our markets."
The XFL plans top operate as stand-alone business and a compliment to the NFL instead of a developmental tool for it. Luck expects some crossover between the two leagues if players or coaches can have success over one-three seasons in the XFL. Play begins the weekend of February 8-9 2020 with ten regular season games planned before a playoff include two semi-finals and a championship game.
Reach Mike Synan at Mike.Synan@floridadaily.com.
Latest posts by MIKE SYNAN
(see all)