 At the end of last month, U.S. Rep. Bill Posey, R-Fla., helped lead members of Congress in calling on U.S. Health and Human Services Sec. Xavier Becerra "to leverage domestic manufacturing capabilities and new technologies to protect American patients and stave off over-dependence on China and other foreign powers for important pharmaceuticals."
Posey and U.S. Rep. David Trone, D-Mary., led the letter which was signed by five members of the U.S. House.
Back in June, Posey teamed up with U.S. Rep. Tim Ryan, D-Ohio, on a bill " to strengthen American manufacturing supply chain resilience and reduce our dependence on foreign powers like China for critically-needed products. Ryan introduced the "Critical Supply Chain Commission Act" with Posey as the main co-sponsor. The bill would create a "12 member, nonpartisan commission of experts tasked with studying the U.S. critical supply chain, identifying its vulnerabilities, predicting future supply-chain disruptions, and guiding Congress on how to meet critical supply chain needs domestically and mitigate dependencies on foreign powers." Ryan signed the letter to Becerra.
Posey weighed in on the letter to Becerra at the end of last week.
"The coronavirus pandemic exposed serious vulnerabilities in our critical supply chain of lifesaving medications," said Posey. "With a majority of key pharmaceuticals imported to the United States from China, a supply disruption of any origin, whether by design or mistake, could put American patients in danger.
"This is about U.S. national security and the health and safety of our citizens, and we must take serious steps to ramp up American production, grow the national stockpile and put Americans first," Posey added.
"All Americans are at risk when our country is dependent on foreign powers to produce lifesaving drugs and pharmaceutical ingredients," said Trone. "We must ensure that everyday Americans can access essential medication, especially during a global health crisis."
"We simply cannot outsource our public safety and national security to foreign nations. We must reconstitute our healthcare and public safety supply chain back to the United States," said U.S. Rep. Brian Fitzpatrick, R-Penn., who also signed the letter. "Medical products, protective equipment, pharmaceuticals, emergency response equipment, and all other critical items and materials needed to respond to a national emergency must be produced domestically for domestic consumption, especially during a critical, time-sensitive crisis."
Reach Kevin Derby at kevin.derby@floridadaily.com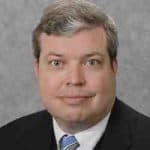 Latest posts by Kevin Derby
(see all)