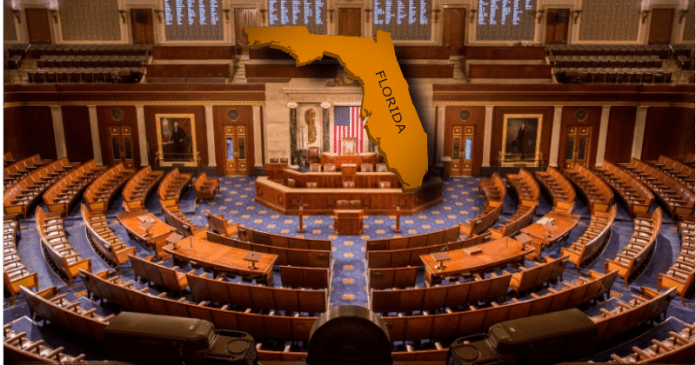 Last week, the U.S. House passed the National Defense Authorization Act (NDAA) with the strong support of the Florida delegation.
The House passed the $840.2 billion NDAA on a 329-101 vote as 180 Democrats and 149 Republicans approved it while 39 Democrats and 62 Republicans opposed it. The proposal is more than $30 billion higher that what the Biden administration called for and includes a 4.6 percent payraise for military personnel.
The overwhelming majority of the Florida delegation backed the NDAA while U.S. Reps. Gus Bilirakis, R-Fla., Byron Donalds, R-Fla., Brian Mast, R-Fla., Bill Posey, R-Fla., and Greg Steube, R-Fla., voted against it.
U.S. Rep. Stephanie Murphy, D-Fla., noted that the NDAA "Authorizes at least $57.5 million in funding for modeling, simulation, and training-related research and development" to "support Orlando's world-class modeling and simulation sector, whose technologies provide realistic and safe training to America's warfighters." She also pointed to the NDAA including a proposal from her and U.S. Rep. Michael Waltz, R-Fla., to have the U.S. Defense Department "prepare a report on steps taken, or proposed to be taken, by the Department to support the military and people of the Bahamas—located 50 miles from Florida—and to advance U.S. security interests" due to increased Chinese influence there.
"To meet the defense challenges of tomorrow, we must invest in the people, programs, and technologies protecting America and her allies today," said Murphy. "I was proud to work on this bipartisan bill as a leader on the House Armed Services Committee, which will deliver the largest servicemember pay raise in decades, as well as measures to help deter Russian and Chinese aggression and enable the U.S. military to increase assistance to our allies and partners like Ukraine. These investments will ensure our military forces have everything they need to combat the complex array of international threats and domestic challenges our nation faces."
U.S. Rep. Val Demings, D-Fla., said she was glad to see the NDAA include her proposal to help "fund internet freedom technology for people in Cuba, Venezuela and other countries with authoritarian regimes," backing gun safety programs and improving U.S. Department of Homeland Security (DHS) training programs.
"Today I proudly voted yes to support our military, including a pay raise for our troops, new bonuses to counteract inflation, and a required minimum wage for workers on federal contracts. Today's bill will protect our national security and keep us safe, ensure that our warfighters have what they need, counter Russia and China, combat human rights abuses, and protect us from terrorism and cyberattacks. I'm proud that today's legislation included four bills that I introduced to support global freedom, anti-terror programs, and law enforcement. I voted yes because not only is our safety my #1 priority, but this bill also includes new protections to make sure that our troops get the pay they deserve, and that taxpayer dollars are being spent wisely and transparently," Demings said.
U.S. Rep. Scott Franklin, R-Fla., helped shape the NDAA from his perch on the U.S. House Armed Services Committee. He weighed in on his support of it last month.
"I'm honored to be part of a committee that understands the vital need to invest in the safety and security of our nation," said Rep. Franklin. "America and our allies face global threats to our national security. This bill includes critical priorities that provide the resources needed to defend the homeland. I was pleased to secure key provisions that will enhance the Department of Defense's cybersecurity, modernize the force, and fund the new KC-46 refueling tanker program. This funding will provide our troops with the best weapons, training, and equipment available as we work to counter threats from adversaries like Russia, China, Iran, and North Korea. The American people have entrusted Congress with a sacred duty to spend taxpayer money wisely and this bill achieves that goal. It also includes a pay raise for the military, as well as a one-year inflation offset for all ranks below E-5," Franklin said.
U.S. Rep. Michael Waltz, R-Fla., the top Republican on the U.S. House Armed Services Subcommittee on Readiness and the first Green Beret to serve in Congress, delivered the opening statement at the subcommittee markup for the NDAA last month.
Waltz emphasized the importance of the Fiscal Year 2023 Readiness Subcommittee mark as it fulfills "our commitment to readiness and military infrastructure to support training, sustainment, and quality of life for military personnel and their families.
"Russia's aggression in the Ukraine, the Chinese Communist Party's continued military buildup, and recent missile launches by North Korea highlight the global threat landscape," said Waltz. "These events make clear that we must maintain a high level of readiness today, even as we invest and modernize for the future."
Regarding inflation and its impact on military construction, Waltz attacked the Biden administration, saying it failed to account for actual inflation, "leaving us treading water at best."
Despite voting against the NDAA, Steube said he was glad to see his "Free Veterans from Fees" included in it.
"The amendment waives the application fee for any special use permits for veterans' demonstration and special events at war memorials on land administrated by the National Park Service in the District of Columbia," Steube's office noted.
"To help foster a culture in America in which all veterans are valued for their service to our nation, we must do our part to assist those who have served in our military. Veterans shouldn't be mandated to pay burdensome fees and processing costs in order to hold events at the very war memorials built in their honor," said Steube. "I am pleased to see my colleagues vote in favor of my legislation, offered as an amendment, to put those who served our country first!"
Over in the U.S. Senate , U.S. Sen. Rick Scott, R-Fla., weighed in after the U.S. Senate Armed Services Committee passed the Fiscal Year 2023 NDAA last month.
This Senate's version of the NDAA includes $857.64 billion in defense spending.
Scott painted the Senate's version of the NDAA as good for Florida.
"With 21 military bases and three unified commands, Florida plays an important and strategic role in America's national defense and security. Floridians know how important military strength and readiness is to our national security and I am fighting hard to make sure the Sunshine State gets big wins for our military in this year's NDAA. As a member of the Armed Services Committee, I've been proud to advocate for major investments in our defense capabilities and in Florida's military bases over the past four years. This year's NDAA is no different. What we passed out of the committee today is a huge improvement over President Biden's woefully inadequate defense budget proposal and a great win for Florida's military communities, families and our national security. I look forward to continuing my fight for Florida and our military on the Senate floor and seeing this good bill passed and signed into law," Scott said.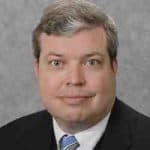 Latest posts by Kevin Derby
(see all)