darren soto

-

search results

If you're not happy with the results, please do another search
Soto is one of twelve cosponsors of U.S. Rep. Dusty Johnson's, R-SD, "PRICE Act," which the South Dakota congressman's office is calling a bill "that will increase transparency in the cattle market, improve risk management, and support new and expanding meat processors."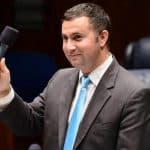 Soto was able to get his "Digital Taxonomy Act" and his "Blockchain Innovation Act" rolled into other bills which cleared the House on voice votes.
Soto was an original cosponsor of U.S. Rep. Elissa Slotkin's, D-Mich., "Strengthening America's Strategic National Stockpile Act" to help "begin reducing America's dependence on foreign sources of critical medical supplies the country needs to fight COVID-19, boost domestic manufacturing to make those supplies here in America, and make much-needed improvements and updates to America's Strategic National Stockpile (SNS)."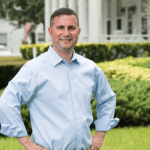 At the start of 2019, Soto pointed to the case of Alejandra Juarez as to why his proposals are needed. 
Soto, the first member of the Florida delegation of Puerto Rican heritage, weighed in on why he introduced the resolution.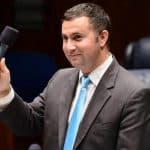 Soto was able to get his "Digital Taxonomy Act," which he brought out in April 2019 with the backing of U.S. Rep. Warren Davidson, R-Ohio. The bill would have the U.S. Department of Commerce and the Federal Trade Commission (FTC) study the "state of blockchain technology in commerce, including its use to reduce fraud and increase security."
Olson now advances to take on U.S. Rep. Darren Soto, D-Fla., in November.
The bill, which was introduced by U.S. Sen. Marco Rubio, R-Fla., and U.S. Rep. Frederica Wilson, D-Fla., will establish a 19-member commission examining the social disparities that disproportionately affect black males in America.
At the end of last week, U.S. Rep. Darren Soto, D-Fla., teamed up with U.S. Rep. David Schweikert, R-Ariz., to successfully amend the $259.5 billion package with funds for the U.S. State, Interior, Agriculture and Veterans Affairs Departments as well as other federal agencies, to help bolster supply chains as the nation deals with the coronavirus pandemic.
Soto is backing U.S. Rep. Elissa Slotkin's, D-Mich., "Strengthening America's Strategic National Stockpile Act" to help "begin reducing America's dependence on foreign sources of critical medical supplies the country needs to fight COVID-19, boost domestic manufacturing to make those supplies here in America, and make much-needed improvements and updates to America's Strategic National Stockpile (SNS)."