darren soto

-

search results

If you're not happy with the results, please do another search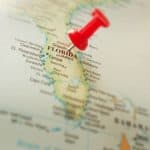 The center will include a wellness plaza, a Zen garden, outdoor training turf, an outdoor classroom, indoor and outdoor pools, an indoor climbing wall, an indoor/outdoor demonstration kitchen, a daylight public concourse, childcare facilities and a sports performance area.
U.S. Rep. Darren Soto, D-Fla, has rounded up more support for his proposal to boost artificial intelligence jobs.
On Wednesday, U.S. Rep. Darren Soto, D-Fla., announced DOJ will send $360,000 to Osceola County through the Body Worn Camera Policy and Implementation Program and the Edward Byrne Memorial Justice Assistance Program.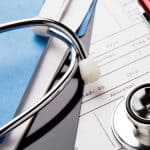 Soto's "Territories Health Care Improvement Act" would increase the limit on Medicaid payments and the Federal Medical Assistance Percentage for Puerto Rico, U.S. Virgin Islands, Guam, American Samoa and the Northern Mariana Islands.
Six months into his second term in the U.S. House, U.S. Rep. Darren Soto, D-Fla., is starting to prove himself a force in the Democratic majority as his proposal allowing Deferred Action for Childhood Arrivals (DACA) recipients, better known as "DREAMers," to work for the federal government and more than 55 proposals in the federal minibus.
At the start of the year, Soto introduced the "Virtual Currency Consumer Protection Act" which, he said, "will analyze what can be done to protect consumers from price manipulation and ensure America remains a global leader in fostering innovation in this evolving global marketplace.
Soto is one of the co-chairmen of the Congressional Blockchain Caucus which defines itself as a "bipartisan group that promotes the future of blockchain technology and shapes the role Congress plays in its development."
At the end of last week, Soto threw his support behind U.S. Rep. Tim Ryan's, D-Ohio, "Working on Rewarding and Keeping Employees Resilient (WORKER) Act" which they insist is a "sweeping economic bill aimed at resolving prominent challenges to American labor and job markets."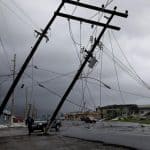 Soto, the first Florida congressman of Puerto Rican descent, released his "Congressional Puerto Rico Recovery Blueprint" on Tuesday to help the island recover from the hurricane which hit in September 2017. 
Turning 41 later this month, Soto has been one of the main political beneficiaries of Central Florida's growing Puerto Rican population.