marco rubio

-

search results

If you're not happy with the results, please do another search
Last week, U.S. Sen. Marco Rubio, R-Fla., a member of the U.S. Senate Foreign Relations Committee, brought back a proposal to have some organizations...
The Navy's FY 2021 budget request does not include funding for a tenth Block V submarine which "directly contradicts the National Defense Strategy and inexplicably delays the Navy's goal of reaching 66 fast-attack submarines by 2048."
Rubio's "Fighting for Florida: Mid-Term Update" report stressed his efforts in the U.S. Senate. 
The SBA's request is a nearly 35 percent reduction from their current congressionally authorized budget. "This new budget process stifles their ability to properly budget and ultimately limits the services SBDCs can provide to America's entrepreneurs," Rubio's office claimed.
On Wednesday, U.S. Sen. Marco Rubio, R-Fla., who sits on the U.S. Senate Foreign Relations Committee and the U.S. Senate Select Committee on Intelligence, spoke on the Senate floor regarding a resolution concerning Presidential War Powers.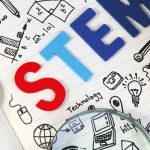 At the end of December, the U.S. Senate passed Rubio's version of the bill, which has presidential hopeful U.S Sen. Amy Klobuchar, D-Minn., as the main cosponsor, without opposition. Dunn was able to get his version, which had U.S. Rep. Michael Waltz, R-Fla., as a cosponsor, through the House at the end of last month without opposition.
The rule will limit the ability for small businesses to access needed capital from SBA's lending programs.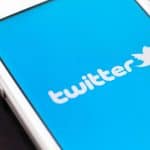 At the end of last week, U.S. Sen. Marco Rubio, R-Fla., joined U.S. Sens. Ted Cruz, R-Tex., Tom Cotton, R-Ark., and Marsha Blackburn, R-Tenn., in urging Twitter CEO Jack Dorsey to end the company's services to members of the Iranian regime, including the Supreme Leader of the Islamic Republic Ayatollah Ali Khamenei and the Iranian Foreign Minister, Javad Zarif — both who have been sanctioned by the Trump administration.
In 2017, Rubio wrote a letter to Lighthizer urging him to consider digital trade, predictability in cross-border transactions, and intellectual property protections for small businesses. All of these critical provisions are included in USMCA's first-ever small business chapter.
The caucus is led by U.S. Sen. Mike Braun, R-Ind., and U.S. Sen. Chris Coons, D-Del., and "promotes bipartisan discussion about climate policy and advocates for Congress to play a central role in addressing the challenge."