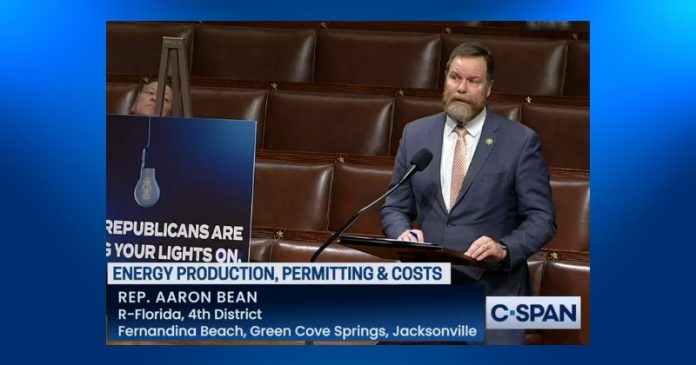 This week, U.S. Rep. Aaron Bean, R-Fla., spoke on the floor of the U.S. House in favor of the "Lower Energy Costs Act."
"High gas prices are the ultimate tax on all of society. This timely legislation will increase America's energy production and help to drive down costs across the board for all Americans," Bean's office noted.
Bean said the following:
Is America's economy on the right track? 80 percent of Americans believe we are headed in the wrong direction according to a recent poll.
In just two years, we've gone from being the world's leading energy exporter to a dependent energy importer. Since January 2021 electricity is up 24 percent and gasoline 51 percent.
As Americans deal with skyrocketing prices, 40-year high inflation and supply chain shortages, the Far-Left is at it again proposing disastrous energy policies that aren't just impractical—they're intrusive. They want to control the type of fuel you use in your home, whether you can use a gas stove, and the car you can drive. High energy prices are the ultimate tax on all of society.
Mr. Speaker, it doesn't have to be this way.
The United States has the resources, the expertise and the demand to be an energy independent nation again. But instead, this administration has chosen to align itself with foreign adversaries for our energy needs when we should unleash our American ingenuity and oil producing capabilities.
American energy is not the enemy—it's the solution.
H.R. 1, the Lower Energy Costs Act is how we get America back on track. This bill will increase production and export of American energy and reduce burdens that make it harder to build American infrastructure and grow our economy.
It bears repeating that energy security is national security.
Mr. Speaker, for too long, we've handcuffed ourselves when it comes to our oil and natural gas potential.
Today, I stand before you not only committed to unleash America's energy independence, but to unleash America's energy dominance. A yes vote for H.R. 1 does just that.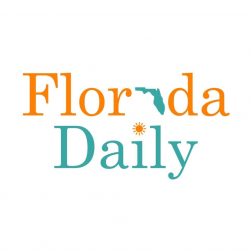 Latest posts by Florida Daily
(see all)