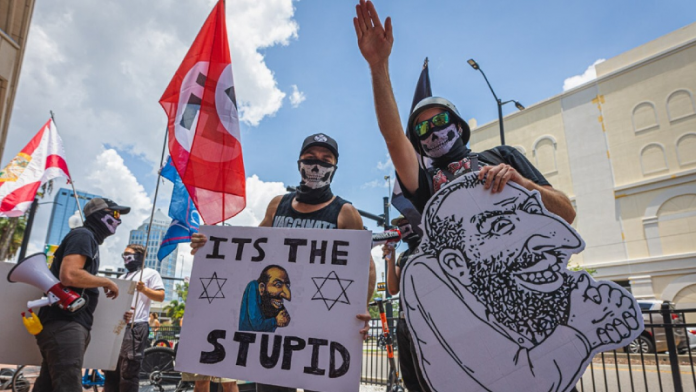 The Anti-Defamation League (ADL) released a report this week showing hate and antisemitism on the rise in the Sunshine State.
The "Hate in the Sunshine State: Extremism & Antisemitism in Florida, 2020 – 2022" shows "a 71 percent increase in extremist-related incidents in Florida between 2020 and 2021. uncovers a deep undercurrent of extremism, antisemitism and hate in Florida, thanks, in part, to an interconnected web of white supremacist groups."
The ADL warned about neo-Nazis and other groups growing more active in Florida.
"In total, there were 207 extremist-related incidents in Florida in 2021, compared to 121 in 2020, according to the ADL Center on Extremism. The dramatic increase was largely fueled by increased distribution of white supremacist propaganda by an interconnected network of extremist groups. These groups include existing neo-Nazi and white supremacist groups such as the Goyim Defense League, the New Jersey European Heritage Association, NSDAP, and the National Socialist Movement as well as newer white supremacist groups like White Lives Matter, Sunshine State Nationalists and NatSoc Florida," ADL noted. "Their activities, which range from propaganda distributions and banner drops to in-person demonstrations, are often carefully coordinated with one another. Other extremist groups, such as Oath Keepers and the Proud Boys, have likewise shifted their strategies to focus on the local level, disrupting school board meetings and even running for political office, the report finds."
ADL Florida Regional Director Sarah Emmons weighed in on the report on Tuesday.
"Extremist activity is surging across our state, which should be extremely troubling to all," said Emmons. "It's critical that our leadership, government officials and all Floridians firmly denounce hateful rhetoric and condemn antisemitism and extremism whenever and wherever it occurs and demonstrate allyship towards each other."
The ADL also pointed to the large number of Florida residents who took part in the attack on the Capitol in January 2021.
"Florida is home to the most people charged in relation to the January 6 insurrection. Of the 855 individuals charged in relation to the insurrection, 90 (10.5 percent) hail from the state of Florida," the ADL noted.
The ADL called on "elected officials, community leaders, law enforcement, educators, and citizens to take action to address the rise in hate in Florida" including condemning hatred, passing hate crime and voter protection legislation and supporting "anti-bias and Holocaust education."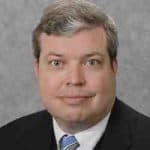 Latest posts by Kevin Derby
(see all)