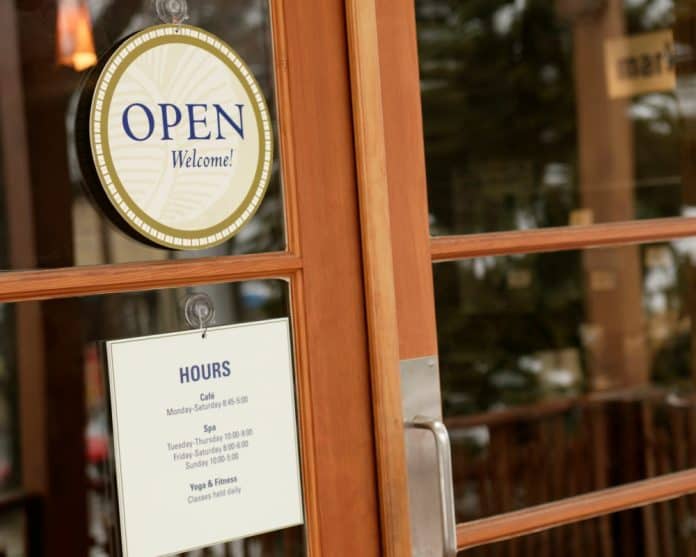 The U.S. Small Business Administration (SBA) is the only cabinet-level federal agency fully dedicated to helping the nation's 32.5 million small businesses start, grow, and scale. This Small Business Saturday, the SBA along with our resource and community partners are encouraging consumers to shop small. It has been an extraordinarily difficult couple of years for many of our small business owners across the country. Florida's 3 million small businesses need our support now more than ever as they navigate and pivot from the effects of the coronavirus pandemic.
Founded by American Express in 2010 and officially cosponsored by SBA since 2011, Small Business Saturday has become an important part of small businesses' historically busiest shopping season. Last year there was an estimated $23.3 billion economic impact for small businesses across the country on Small Business Saturday, according to the 2021 Small Business Saturday Consumer Insights Survey. Let's start here and commit to supporting at least one or more small businesses on November 26, 2022. If we all do our part to support independent retailers and restaurants, then the impact can be seen and felt in our local communities.
It is a good place to start, and we must keep the momentum going all year. The SBA is here to support our small businesses through our programs and services. The agency provides counseling, capital, and contracting expertise as the nation's only go-to resource and voice for small businesses. Additionally, the SBA is on the ground with our federal and local partners when there is a disaster helping business owners and homeowners get back on track with low interest disaster loans. Visit www.sba.gov to learn more.
Small businesses are a wealth of support and resources in their local communities. SBA partners with the Florida Small Business Development Center Network, SCORE, Jacksonville Women's Business Center, the Florida Veterans Business Outreach Center, and the Florida Procurement Technical Assistance Center to bring small businesses access to a wide range of support services. These free and low-cost services include much-needed services like technical assistance, counseling, mentoring, and training.
We have seen small business owners like Dennis Chan, the owner of Blue Bamboo Canteen and Bistro out of Jacksonville, Florida who has been able to purchase his own restaurant building space and hire 30 employees through SBA and resource partner assistance. He was recognized by the SBA as the 2021 State of Florida Small Business Person of the Year.
Small businesses are often members of the communities in which they live and work. There is a story behind every small business. Each business owner has a vision and a dream they want to bring to life. We can bring these dreams to life and keep our local economies thriving simply by supporting our local owned coffee shop, diner, boutique, and so many other businesses. Let's support these businesses on November 26 and commit to supporting them every Saturday in 2023 and beyond.
Allen M. Thomas, is a regional administrator for the U.S. Small Business Administration. He is the White House-appointed official responsible for the Southeastern Region including: Alabama, Florida, Georgia, Kentucky, Mississippi, North Carolina, South Carolina and Tennessee
Latest posts by Guest Columnist
(see all)