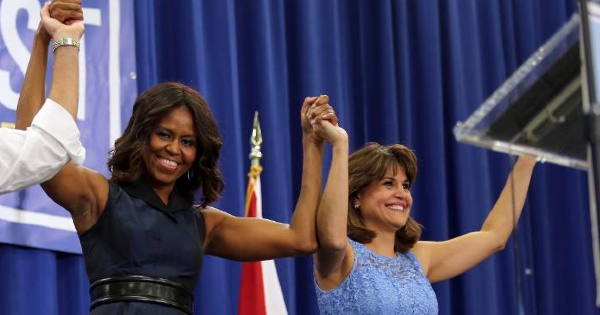 With state Sen. Annette Taddeo, D-Miami, expected to launch a gubernatorial campaign, she was busy last week, filing several high-profile bills covering a range of issues.
Taddeo teamed up with state Rep. Dan Daley, D-Coral Springs, to offer legislation to "repeal the NRA-backed restrictions on local governments to enact gun regulations." The bills wouldb"repeal Section 790.33, Florida Statutes, which currently preempts local gun regulations. If local elected officials choose to enact gun regulations within their communities, it could result in fines, removal from office, and lawsuits."
"Gun violence is a nationwide problem that requires all hands on deck to solve; restricting local officials from doing their part to combat this effort is dangerous," said Taddeo.
Also last week, Taddeo paired up with state Rep. Carlos Guillermo Smith, D-Orlando, to bring back a proposal giving local governments control over wages, benefits and paid leave.
"SB 446 and HB 6047 would repeal Florida Statute 218.077, language signed into law in 2013 by Governor Rick Scott. The legislation was backed by powerful corporate interests in direct response to a citizen-led initiative in Orange County to place earned sick time on the ballot. The law invalidated the forthcoming 2014 referendum, and the voices of the over 50,000 voters in Orange County who signed a petition for the opportunity to vote on the issue. Though the election results were preempted by this law, local voters overwhelmingly approved of the earned sick time measure in 2014. This statute severely limits local governments' authority to protect workers by restricting them from setting wages, and requiring certain benefits and sick time that would benefit them most," Taddeo's office noted. "Coronavirus has exacerbated many harsh and long-standing inequities in work, wealth, and health. Working class people are disproportionately impacted by the pandemic with jobs that must be done on-site in close proximity with others. According to the Centers for Disease Control and Prevention, COVID-19 has unequally affected many racial and ethnic minority groups, putting them more at risk of getting sick and dying from COVID-19. These frontline heroes put their health and safety at risk to protect ours. Yet despite their incredible sacrifices, many of these workers earn minimum wage, without access to earned sick time, hazard pay, or death benefits."
Taddeo painted the proposal as an effort to help workers and restore home rule.
"Especially after facing the effects of the Covid-19 pandemic, protection of workers' rights are crucial. SB 446 would restore municipal governments' ability to set worker wages, benefits, and local earned sick time rules that make sense for their communities. During these trying times, our workforce has made incredible sacrifices, repealing this law is the right thing to do," Taddeo said.
Also last week, Taddeo teamed up with state Rep. Felicia Robinson, D-Miami Gardens, on a proposal to let Floridians vote on whether or not they want the state to take part in Medicaid expansion.
Showcasing this proposal, Taddeo's office took aim at the man she wants to face in 2022: Gov. Ron DeSantis.
"As the third largest state in the nation, Florida cannot continue to be the outlier in Medicaid expansion, a commonsense, cost effective, and fiscally sound answer to the growing number of uninsured persons in our state," Taddeo's office insisted. "This past year with the American Rescue Plan, Florida had a pristine opportunity to provide hundreds of thousands of Floridians with life saving health care coverage. Unfortunately, Governor DeSantis turned down that opportunity as well as the money that came with it and left our state hurting. For that reason, Senator Annette Taddeo is once again filing this legislation…which will allow Floridians to decide for themselves at the ballot box if Medicaid expansion is right for them. It's a true measure of freedom in our democratic system of government."
"Floridians are paying a 'hidden tax' to cover the health care received by the uninsured, that's an extra $2,000 for every hospital stay to cover the cost of an uninsured person. All because the governor doesn't want to expand Medicaid for Political reasons." said Taddeo.
None of these proposals are expected to make it through the GOP-controlled Legislature.
In the meantime, with her campaign expected to launch this week, Taddeo took steps that made her look like a gubernatorial candidate. Earlier this month, Politico reported that Taddeo's political committee hired five consulting firms, a sign that she hopes to take on DeSantis instead of running another state Senate campaign.
Back in June, Taddeo's team shared an internal poll about the "current field of candidates in the race against Republican Ron DeSantis and his radical, right-wing agenda" and insisted "one thing is clear: the race for governor is wide open."
Taddeo's team insisted the poll showed their candidate doing well.
"It's not surprising that, when voters learned more about Annette and her proven track record of fighting for Floridians, she jumped from 13 percent of the vote share to 40 percent! We know Annette has always been a champion for our Democratic values in Tallahassee, has successfully fought back against false accusations of socialism, and still won as a Democrat and a Latina in a tough swing district," Taddeo's team emailed supporters last week.
Also in June, Taddeo's team doubled down on that message, noting "when voters learned about Annette's proven record of collaborative, pragmatic, and solution-focused leadership, she jumped from 13 percent of the vote share to an incredible 40 percent, which gives her a double-digit lead over other candidates!"
Taddeo has had something of a roller-coaster political career in South Florida. In 2008, she ran against longtime U.S. Rep. Ileana Ros-Lehtinen, R-Fla., but was routed in the general election. Two years later, Taddeo came up short when she ran for a spot on the Miami Dade County Commission. Still, she bounced back in 2012 when she was selected to lead the Miami Dade Democrats, garnering high marks for her work. Former Gov. Charlie Crist picked her as his running mate in 2014 but they came up short against Scott. In 2016, Taddeo ran for Congress again but lost to former U.S. Rep. Joe Garcia, D-Fla., in a close primary. However, in 2017, Taddeo rebounded and won a special election for an open state Senate seat, easily dispatching former state Rep. Ana Rivas Logan, a former Republican, in the primary and edging Republican state Rep. Jose Felix Diaz in the general election. Taddeo kept her seat in 2018, beating Republican Marili Cancio.
Taddeo face her old running mate Crist, now a congressman, and state Agriculture Commissioner Nikki Fried in the Democratic primary.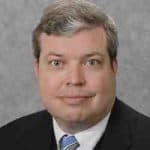 Latest posts by Kevin Derby
(see all)