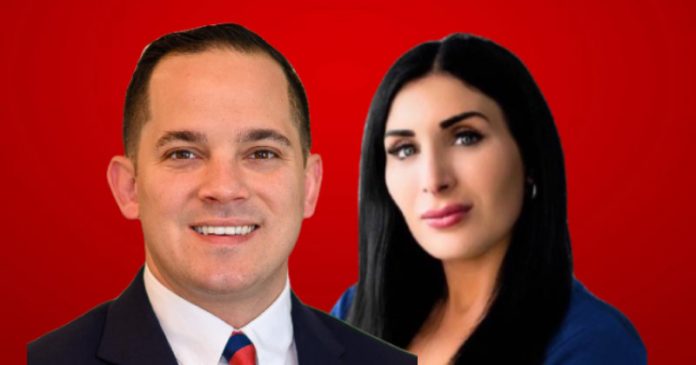 U.S. Rep. Dan Webster, R-Fla., is now facing a second conservative primary challenger in 2024.
Last year, Webster held off primary challenger Laura Loomer. Webster took 50.7 percent of the Republican primary, while Loomer pulled 44.5 percent. Gavriel Soriano took 4.8 percent in the primary.
Loomer refused to concede, insisting there was voter fraud which has not been proven. She has continued to campaign against Webster as she looks ahead to a rematch in next year's primary.
But now Loomer has company against Webster. Former state Rep. Anthony Sabatini announced this week that he will run against Webster. Sabatini burst on the political scene when he won an open state House seat in 2018, quickly becoming one of the most outspoken conservatives in Tallahassee. One of the most prominent critics of COVID shutdowns, Sabatini was also the only Republican to vote against Gov. Ron DeSantis' budget proposal in 2022, insisting it included too much spending.
With then U.S. Rep. Stephanie Murphy. D-Fla., retiring from Congress, Sabatini joined the crowded Republican primary to replace her. Cory Mills won the Republican primary with 38.1 percent followed by Sabatini in second with 23.6 percent and Brady Duke in third at 15.3 percent. The other five Republicans in the primary all took 5.8 percent or less. Sabatini rebounded and was chosen to lead the Lake County GOP earlier this year.
A longtime leader in the Florida Legislature, including being the first Republican to serve as speaker of the state House since Reconstruction, Webster, who turns 74 at the end of April, was elected to Congress in 2010 when he defeated U.S. Rep. Alan Grayson, D-Fla. Webster challenged Republican U.S. House Speakers John Boehner, R-Ohio, and Paul Ryan, R-Wisc., but came up short both times.
Since being elected to Congress, Webster has had a few scares. Val Demings offered a surprisingly close challenge to Webster in 2012. Despite the GOP controlling the Florida Legislature, Webster's district was changed during the redistricting process, and, in 2016, he successfully ran for a more GOP-friendly district.
The district includes all of Lake and Sumter Counties and parts of Polk and Orange Counties. Republicans make up 41 percent of the vote here, while 30 percent are Democrats and 29 percent are outside the major parties. Donald Trump did well here in 2020, taking 55 percent of the vote, while Joe Biden pulled 44 percent.
Both Loomer and Sabatini will be fighting for the same block of primary votes and it will be interesting to see how they spend the next 16 months maneuvering against each other. While it's still early, there do not appear to be that many high-profile congressional races in Florida during the 2024 election cycle. But with two high-profile challengers taking on Webster, this Republican primary should garner a lot of interest in the months ahead.
Update: The New York Times reported on Friday afternoon that Loomer is under consideration for a position to work with Trump's presidential campaign.
Kevin Derby wrote this analysis. He can be reached at kevin.derby@floridadaily.com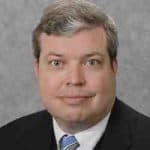 Latest posts by Kevin Derby
(see all)