This week, Florida Attorney General Ashley Moody threw her support behind efforts to crack down on robocalls.
Moody and more than 50 other attorneys general from other states, the District of Columbia and other parts of the U.S. teamed up with telephone companies to back the "Anti-Robocall Principles" which they say will help go after robocalls.
"Following the new principles, the voice service providers will implement new technology to help eliminate millions of these illegal calls and track the source of the calls," Moody's office insisted.
"Scammers are using spoofing and cutting-edge software to make millions of illegal robocalls every day," Moody said. "Through these new principles, the nation's largest voice service providers are fighting back using their own advanced technology. Not only will these new efforts help consumers block unwanted calls, they will also provide attorneys general nationwide crucial information to stop scams and hold those who make illegal robocalls accountable."
The Anti-Robocall Principles for voice service providers include:
Offer free call blocking and labeling;
Implement STIR/SHAKEN call authentication;
Analyze and monitor network traffic;
Investigate suspicious calls and calling patterns;
Confirm the identity of commercial customers;
Require traceback cooperation in contracts;
Cooperate in traceback investigations; and
Communicate with state attorneys general about recognized scams and trends in illegal robocalling.
The private companies helping Moody and the other attorneys general include AT&T, Bandwidth, CenturyLink, Charter, Comcast, Consolidated, Frontier, Sprint, T-Mobile, US Cellular, Verizon and Windstream.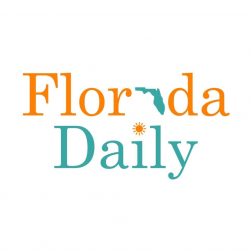 Latest posts by Florida Daily
(see all)