On Tuesday, Florida Attorney General Ashley Moody named three members to the Statewide Task Force on Opioid Abuse.
Moody's tapped former state Rep. Jim Boyd who is running for the state Senate currently held by term-limited state Senate President Bill Galvano, R-Bradenton, Seminole County Sheriff Dennis Lemma and DACCO Behavior Health CEO Mary Lynn Ulrey to serve on the task force.
Gov. Ron DeSantis created the task force through an executive order earlier this year and named Moody to chair it.
"As chair of the Statewide Task Force on Opioid Abuse, I am pleased to announce these three talented Floridians are joining our efforts to aggressively fight the opioid crisis in Florida. The experience they bring to our group will be extremely vital as we work to find effective solutions to address opioid abuse and mitigate the destruction this crisis has caused Florida families and communities," Moody said on Tuesday.
The task force has been charged to "study the cost of the crisis on state and local governments identify available programs that have been successful in combating opioid abuse; work to better understand the sources of addiction; explore whether there is need for additional regulatory activity; and, among other things, and evaluate and identify ways to reduce the demand for opioids and decrease the supply."
The task force, which has 21 members, will also study if law enforcement needs new training or resources to deal with opioid users.
Back in May, DeSantis, First Lady Casey DeSantis and Moody held an event in Brevard County to highlight results in fighting the opioid epidemic.
"We cannot allow these drugs and the criminals who pedal them to poison our communities and destroy lives. We must have strict enforcement for these dealers and treatment for those who have become addicted," the governor said.
"There are 17 opioid-related deaths per day in Florida, but the good news is that we believe in hope and know that Floridians are stronger and more resilient than these drugs will ever be," said Casey DeSantis. "We have got to fight for our kids who are the most vulnerable in this crisis. Nearly half of all children removed from a home has something to do with substance misuse. One of my top goals as chair of the Children and Youth Cabinet is to support our law enforcement and tackle this crisis head on for our future generations."
Reach Kevin Derby at kevin.derby@floridadaily.com.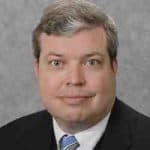 Latest posts by Kevin Derby
(see all)