Florida Attorney General Ashley Moody has left no room for doubt–she opposes a proposed amendment to the Florida Constitution to prevent Floridians from having assault weapons thanks in part to the language of the proposal.
On Friday, Moody filed a document with the state Supreme Court, insisting a proposed amendment that Ban Assault Weapons Now and other gun control groups are hoping to get on the 2020 ballot be left off the ballot, insisting the language is "defective" and "deficient."
Moody pointed to language which would include rifles and shotguns that can hold more than ten bullets as assault weapons, insisting such language would "ban the possession of virtually every semi-automatic long-gun."
Moody slammed the proposal for leaving out other details of the amendment, including forcing Floridians to register their guns despite language about being grandfathered in.
"The ballot title and summary do not inform Florida's electorate that virtually every lawful owner of a semi-automatic long-gun will be forced to register with the Florida Department of Law Enforcement, or that this registry would be available to all local, state, and federal law enforcement agencies," Moody insisted. "Nor do the ballot title and summary state the time within which preexisting long-gun owners must register their firearms that meet the proposed amendment's definition of 'assault weapon' and avail themselves of the amendment's grandfathering provision."
The state Supreme Court weighs the language of every proposed amendment to the Florida Constitution. To pass, the amendment needs 60 percent support from Florida voters on the general election ballot.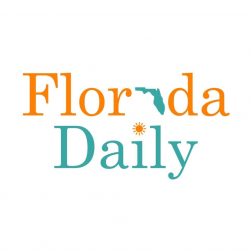 Latest posts by Florida Daily
(see all)