With children across the Sunshine State going back to school this week, Florida Attorney General Ashley Moody is stressing school safety.
This week, Moody launched "#BackToSchoolOAG," a campaign to "provide information about internet safety, the dangers of drug use, risks associated with vaping and more."
Moody weighed in on school safety on Monday.
"This week, millions of children and teens in Florida will head back to school, and with a new academic year comes new risks and challenges that parents may not be thinking about. Online games and apps can create a venue for human traffickers to stalk children, drugs pose a major health threat, and the alarming increase in teen vaping cannot be ignored," Moody said.
"Through #BackToSchoolOAG, I hope we can reach parents and students as the academic year begins to encourage a continuous, open dialogue about some of the extremely important challenges facing Florida students today," Moody added.
Moody focused on teen vaping earlier this summer, pointing to a Florida Department of Health report unveiled in April which found a 58 percent increase in Florida high school students using e-cigarettes from 2017 to 2018 and which found almost one in four high school students in Florida vape.
As the chairwoman of the Statewide Council on Human Trafficking, Moody also stressed cybersecurity, urging parents to talk to their children about online dangers.
Moody also stressed the continued problems drugs pose in the Sunshine State.
"Drug use among minors continues to be a problem exacerbated by the opioid crisis. Using opioids just one time can lead to an overdose or even death. The problem is exacerbated by the increase of fentanyl use in Florida," Moody's office noted.
After serving as a prosecutor and judge base din the Tampa Bay area, Moody was first elected to her current post last year, defeating Democrat Sean Shaw.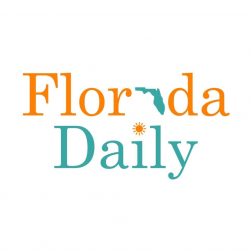 Latest posts by Florida Daily
(see all)