 This week, the U.S. Department of Housing and Urban Development (HUD) announced almost $87 million in funds for public housing agencies (PHAs) of which more than $8 million will be headed to the Sunshine State.
According to HUD, the funds will come "in the form of Mainstream funding vouchers to assist non-elderly populations impacted by coronavirus" which will use "the same rules as other housing choice vouchers but targeted to serve a special population to ensure residents of low-income housing, including those with unique circumstances, receive necessary funding to protect their health and safety against COVID-19."
U.S. HUD Sec. Ben Carson weighed in on the funds, which came from the $2.2 trillion CARES Act approved by Congress and the White House in March, on Tuesday.
"Recently, we have learned a great deal about coronavirus and the impact it has on all of our nation's people," said Carson. "Now, we must apply this knowledge to protect and save lives, especially when it comes to populations that face adversity in the form of mental, physical, and emotional challenges. Understanding the needs of these populations, Mainstream Vouchers provide targeted assistance to non-elderly populations with disabilities in The Department's ongoing effort to provide resources to combat COVID-19."
"Mainstream vouchers are an important tool assist one of our most vulnerable populations. Providing housing is more important than ever in light of the continued effects of COVID-19," said Assistant Secretary Hunter Kurtz.
The following organizations in Florida will be getting funds:
Housing Authority of the City of St. Petersburg $720,000
Tampa Housing Authority $430,560
Housing Authority of City of Daytona Beach $646,740
Sarasota Housing Authority $714,942
West Palm Beach Housing Authority $898,911
Housing Authority of the City of Fort Lauderdale $248,160
Seminole County Housing Authority $380,429
Housing Authority of the City of Fort Myers $649,098
Palatka Housing Authority $214,368
Punta Gorda Housing Authority $100,800
Hialeah Housing Authority $760,707
Clearwater Housing Authority $586,989
Palm Beach County Housing Authority $879,435
Reach Kevin Derby at kevin.derby@floridadaily.com.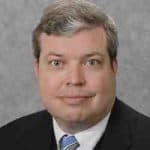 Latest posts by Kevin Derby
(see all)