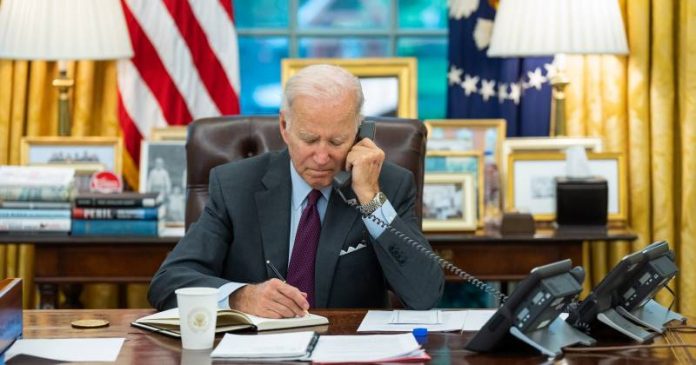 The Biden administration is reversing another Trump administration policy that would allow the expansion of government social and welfare services to non-U.S. citizens.
This includes food stamps aligned with the SNAP program, housing vouchers and Medicaid.
The administration noted this plan will go into effect in December and the assistance will help legal immigrants without disqualifying them from a green card.
Under the Trump administration, an immigrant who had a temporary work visa or applied for citizenship was found to rely too much on federal assistance, for more than 12 months within a 36-month period was denied permanent legal status in the U.S.
At the time, immigration officials under the Trump White House promoted the idea of self-sufficiency, saying their policies protected U.S. taxpayers from foreign nationals becoming too reliant on public benefits. The Trump administration warned that a noncitizen could become a "public charge," someone likely to become primarily dependent on the government for help. Public charges can be denied admission or lawful permanent residence, including green cards.
Republicans critical of this move by President Joe Biden have said the White House continues to go soft on immigration. Biden's GOP critics also claim that other areas of social assistance will also be expanded.
Some Democrats on the left have hinted at the idea of letting immigrants who are not citizens receive further benefits, including Supplemental Security Income (SSI), cash assistance under Temporary Assistance for Needy Families (TANF) and other state, tribal and local cash assistance.
Some White House officials said denying these immigrants access to health benefits and other supplemental government services isn't part of America's bedrock values.