A bill championed by Florida's two U.S. senators–Republicans Marco Rubio and Rick Scott–to ban the use of TikTok on all government devices cleared a key committee this week.
The U.S. Senate Homeland Security and Governmental Affairs Committee approved the proposal from U.S. Sen. Josh Hawley, R-Mo., without opposition this week.
"TikTok is an immediate security threat that no has place on government devices," Hawley said. "This should not be a partisan issue and I'm glad to see my colleagues in the Senate act together to address Beijing's covert data collection campaign. Banning TikTok from government devices is a good first step towards taking Chinese espionage seriously."
"There is absolutely no reason why TikTok, an application that Beijing can use to collect Americans' personal data, should be available on government devices," Rubio said. "I am glad to see the Senate finally moving forward on this issue."
Several federal agencies and departments, including the State Department, the Department of Homeland Security, the Department of Defense and TSA have already banned TikTok on their devices due to TikTok's ties to the Chinese regime.
After failing to get a similar proposal through Congress last year, the senators brought back the proposal last month.
"TikTok is a Trojan horse for the Chinese Communist Party that has no place on government devices—or any American devices, for that matter," Hawley said when he brought the bill back last month. "My bill is a straightforward plan to protect American government data from a hostile foreign power, which, less than a year ago, passed the Senate unanimously. TikTok has repeatedly proven itself to be a malicious actor but Joe Biden and Big Tech refuse to take the threat of Chinese espionage seriously. It's time for Congress to act."
"TikTok poses a potential threat to personal privacy and our national security interests," Rubio said. "There is absolutely no reason why this application, which Beijing can use to advance its malign foreign policy initiatives, should be utilized on federal devices. In its current form, this platform is not safe. I'm proud to join Senators Hawley and Scott in introducing this bill."
"We cannot allow federal employees to jeopardize U.S. government networks and national security by using apps like TikTok, which are connected to the Chinese Communist Party," Scott said. "Communist China has shown again and again that it will stop at nothing to infiltrate our government networks and steal American technology and intellectual property. I'm proud to join Senator Hawley on this important legislation and hope our colleagues will join us in quickly passing the No TikTok on Government Devices Act."
The bill now heads to the full Senate.
Last year, over in the U.S. House, U.S. Rep. Ken Buck, R-Col., introduced the companion measure and reeled in more than 30 cosponsors including five Republicans in the Florida delegation: U.S. Reps. Neal Dunn, Matt Gaetz, Ross Spano, Greg Steube and Ted Yoho. Spano was defeated last year while Yoho retired after eight years in Congress.
Reach Kevin Derby at kevin.derby@floridadaily.com.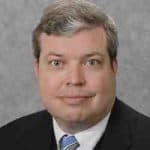 Latest posts by Kevin Derby
(see all)