This week, the U.S. House passed the "Commander John Scott Hannon Veterans Mental Health Care Improvement Act" which will increase rural veterans' access to care and adds more staff to the U.S. Department of Veterans Affairs (VA) to help with mental health care.
The bill has been championed in recent years by U.S. Sen. Jon Tester, D-Mont., the top Democrat on the U.S. Senate Veterans Affairs Committee. U.S. Sen. Jerry Moran, R-Kansas, has also been a key backer of the proposal.
"It is estimated that more than 20 veterans die by suicide every day. Of those, 14 have received no treatment or care from VA," Tester's office noted last month.
The legislation offers scholarships for mental health professionals to work at vet centers, including having at least one suicide prevention coordinator in every VA hospital. The proposal also increased the number of locations " at which veterans can access VA telehealth services and offering grants to non-VA organizations that provide mental health services or alternative treatment to veterans." The bill also offers up to $750,000 grants to local and state organizations trying to reduce veteran suicide.
The bill cleared the Senate without opposition last month.
"The Senate's unanimous passage of our landmark, Commander John Scott Hannon Veterans Mental Health Care Improvement Act is an important step in ensuring that no veteran slips through the cracks," said Tester when the bill cleared the Senate. "Our bill honors John Scott Hannon's legacy—a proud Montanan and former Navy Seal who served our nation honorably for 23 years—by supporting the types of programs that improved Commander Hannon's quality of life. And it goes the extra mile in expanding our understanding of mental health conditions and their treatments, to ensure that we're doing our part in properly treating veterans for invisible wounds of war. I encourage my House colleagues to quickly pass our bill to put more veterans on a path to recovery."
"Sadly, our veterans continue to struggle with mental health, and through no fault of their own, this pandemic has led to more veterans being isolated from friends and family and cut off from lifesaving services," said Moran. "Now, more than ever, we need to invest into mental health services for veterans especially for those in hard-to-reach areas in rural America. The Senate took an important step by unanimously passing this legislation, and I urge my colleagues in the House to act quickly so our veterans can access critical mental health services to help prevent veteran suicide."
The Senate version of the bill cleared the U.S. House without opposition on Wednesday.
U.S. Rep. Michael Waltz, R-Fla., the first Green Beret to serve in Congress, weighed in after the bill cleared the House.
"As a veteran, I've thought a lot about my experiences in battle during the past few months, dealing with post-traumatic stress and survivor's guilt. The COVID-19 pandemic has amplified stressors, as we're forced to socially distance and isolate. It is critical we support our veterans in need, especially during this difficult time," Waltz said. "In combat, we are constantly checking on our brothers and sisters to our left and our right. We not only have to do the same back home – but we also have to take it a step further and ensure our veterans can access mental health services to help prevent veteran suicide."
The bill now heads to President Donald Trump's desk.
Reach Kevin Derby at kevin.debry@floridadaily.com.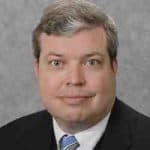 Latest posts by Kevin Derby
(see all)