A bill ensuring Floridians who have to leave their jobs due to domestic violence can qualify for unemployment benefits is gaining momentum in the Florida House.
Despite being a freshman in the minority party, state Rep. Dotie Joseph, D-Miami, looks poised for a big win in her first session in the House.  Joseph was able to get her proposal through the House Commerce Committee without opposition this week. Having cleared three committees, Joseph's bill is now headed to the House floor.
"This measure allows victims of domestic violence to qualify for unemployment compensation benefits should they be forced to leave their jobs due to a domestic violence situation," Jospeh's office noted. "Too often, victims of domestic violence stay in life-threatening situations because of obstacles they perceive as insurmountable–primarily finances and housing. This bill alleviates one of those obstacles."
Joseph weighed in on the bill on Wednesday.
"If the only thing stopping you from escaping a dangerous situation is financial security, then this bill alleviates the pressure of choosing between your finances and the safety of you and your children," said Joseph. "Thank you to my colleagues in the Legislature for their bipartisan support to help victims of domestic violence. We want victims to have every opportunity to remove themselves from toxic situations and I am proud that this state is taking on one of the biggest barriers that would allow them to overcome heinous abuse."
State Senate Democratic Leader Audrey Gibson, D-Jacksonville, is championing the proposal in the upper chamber where the bill has also garnered a good deal of momentum, clearing two committees without opposition. It is currently before the Senate Rules Committee where Gibson serves as the vice chairwoman.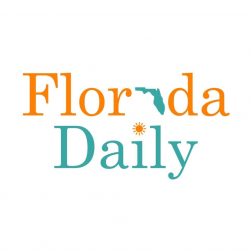 Latest posts by Florida Daily
(see all)