 U.S. Rep. Bill Posey, R-Fla., teamed up with U.S. Rep. Tim Ryan, D-Ohio, on a bill " to strengthen American manufacturing supply chain resilience and reduce our dependence on foreign powers like China for critically-needed products.:
Ryan introduced the "Critical Supply Chain Commission Act" on Friday with Posey as the only co-sponsor.
The bill would create a :12 member, nonpartisan commission of experts tasked with studying the U.S. critical supply chain, identifying its vulnerabilities, predicting future supply-chain disruptions, and guiding Congress on how to meet critical supply chain needs domestically and mitigate dependencies on foreign powers."
When they showcased the bill on Monday, Ryan and Posey insisted it will help the supply chain, national security and give American manufacturing a boost.
"Many Americans were shocked to find that early in the pandemic, the United States lacked the ability to produce those products needed to take care of the sick and their caregivers," said Ryan. "This legislation will ensure that the expertise and systems are in place to react quickly in providing those manufactured items that are crucial to the health and safety of all Americans."
"U.S. supply chain health is dependent on many factors including trade agreements, world economics and supply availability, and natural disasters," said Posey. "The pandemic highlighted vulnerabilities in our critical supply chain from PPE to lifesaving medications, rare minerals, and even agricultural goods. We need to be prepared to address future events that threaten our critical supply chain and this nonpartisan Commission will not only help secure our needs but also boost domestic manufacturing, strengthen our production capabilities, and reduce our dependence on foreign powers. I thank my colleague Rep. Tim Ryan for his leadership on this important issue."
The bill was sent to the U.S. House Energy and Commerce Committee at the end of last week. So far, there is no companion measure over in the U.S. Senate.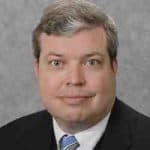 Latest posts by Kevin Derby
(see all)