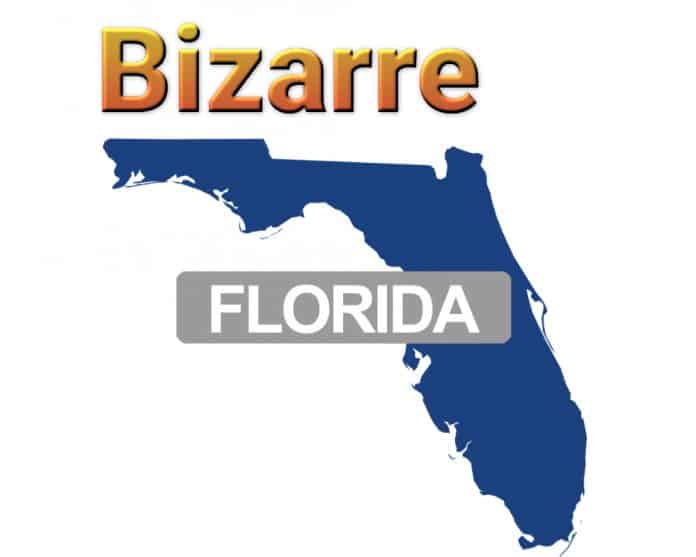 Read the most recent reports across Florida involving unusual crimes, animal attacks or bizarre instances that made headlines across the Sunshine State.
Woman jailed for taking native conchs from Key West beach
Shell collecting is a highlight for many vacationers who tour the Florida Keys but one tourist discovered the legal consequences for taking live conchs from the "Conch Republic." According to an article on Flkeysnews.com and FloridaArrests.org, Diana Fiscal-Gonzalez was arrested on July 13 after she allegedly took 40 queen conchs from the shallow waters along beaches in Key West after an anonymous tipster called the Fish and Wildlife Conservation Commission.
Fiscal-Gonzalez will also serve six months of probation and pay a $500 fine plus $268 for court costs. Fiscal-Gonzalez pled no contest and claimed that she didn't know it was illegal to take the state-protected mollusks. Judge Mark Wilson withheld adjudication for Gonzalez which means she won't have a criminal conviction on her record.
Jacksonville Burger King customer appears to hop counter, prepare food
Two Burger King employees were terminated after an impatient customer allegedly took the company logo "have it your way" a bit too far.
According to an article on Action News Jax, Geoffrey and Marcelita Jones were at the Burger King at 937 Dunn Avenue when they witnessed a woman step out of the slow-moving line, walk behind the counter and put on a pair of gloves. A Burger King spokesperson sent a statement that noted "the person in the photo was an off-duty employee who went behind the counter to prepare food. This should not have happened and as soon as the owner of this location was made aware of this incident, the franchise owner terminated the team member and manager for violating their company policies."
A #Jacksonville @BurgerKing customer says a woman in plain clothes went behind the counter, started making her own food after she got tired of waiting in line. @ActionNewsJax @WOKVNews pic.twitter.com/ZaqgVP7l2Q

— Ryan Nelson (@RyanANJax) July 18, 2018
Man swings anchor at another man during a dispute over grilled chicken
A dispute over grilled chicken allegedly inspired one man to threaten another by swinging an anchor in a threatening manner.
According to an article in TCPalm.com, bystanders at Fort Pierce Inlet State Park waved down a St. Lucie County Sheriff's Deputy and reported the incident allegedly involving John Mathews swinging a metal boat anchor around in the air and cursing loudly toward the other individuals on the beach. Upon questioning, Mathews reportedly wept as he told investigators that he confronted another man on the beach because he ruined chicken that was on his grill. Mathews was arrested for disorderly intoxication.
Rabid bat clings to a Florida woman's arm in Hillsborough County
A woman in Sun City Center is being treated for rabies after a bat latched on her arm as she was helping a friend in a parking lot around the 4000 Block of Upper Creek Drive in the Sun City Center area. According to a press release from the Florida Department of Health, the womandidn't see what it was and went home. While at home, she went to the restroom and discovered a small bat clinging to her arm. The woman immediately squished it with a towel.
Florida DOH-Hillsborough was contacted and tested the bat for rabies. The results came back positive. DOH-Hillsborough will be notifying all homes and businesses within a 500-foot radius of where the bat was found. Anyone who has been bitten, scratched or been exposed to the saliva of any wild animal or an animal that is acting unusual should always report the exposure to the local health department. Rabies is a disease of the nervous system and is fatal to warm blooded animals and humans.
In 2018, Hillsborough County has identified seven rabid animals (four cats, two bats and one raccoon) that exposed 15 people and four domestic dogs to the disease. It's clear that there are rabid animals living throughout the county and state.
Latest posts by News Desk
(see all)