 U.S. Rep. Brian Mast, R-Fla., drew fire this week for comments and jokes he made on social media a decade ago, including posts on sex with underage girls and rape.
The Sun-Sentinel reported that Mast commented on a post from Rocco LeDonni, who is currently the congressman's campaign manager, from a 2009 trip to South Africa.
Mast posted "im so proud of you… i hope you hook up with at least fifteen 15 year olds over there…. its legel there right."
In 2011, LeDonni posted  "Anyone have any good pick up lines for this weekend considering according to the crazy christian radio guy the world may end on sunday?"
"How about don't turn this rape into a murder," Mast replied.
The congressman apologized for those comments.
"A decade ago when I was in the Army, and following my injury, I made disgusting and inappropriate jokes that I am embarrassed to have associated with my name today," Mast told the Sun-Sentinel. "I am sorry about that part of who I was, and I strive every day to be a better example for my kids."
With Mast representing a swing district, he quickly drew fire from his Democratic opponent Pam Keith, a lawyer and Navy veteran.
"Rape, violence, and intimidation of women and children are not Brian Mast's punchline — his words are an insult and betrayal to the women he claims to represent. Frankly, it's no wonder he has an affinity for Donald Trump who has famously used similar language and stands accused of exactly this type of behavior. It's time for Brian Mast to step aside and let someone who is willing to lead with moral clarity do so," Keith posted on Facebook.
Conservative K.W. Miller, who is running with no party affiliation, ripped Mast for his "grotesque child rape, abuse and murder comments" and "disgusting posts." Miller called on Mast to resign from Congress.
"Brian Mast is not fit to serve as a congressional representative," Miller said. "Promoting sex with a child…promoting battery on a child, promoting potential murder of a child following a rape is simply unacceptable. So tonight I'm calling for the resignation of Brian Mast."
U.S. Rep. Cheri Bustos, D-Ill., the chairwoman of the Democratic Congressional Campaign Committee (DCCC), also took aim at Mast and called for top Republicans on Capitol Hill.
"Congressman Mast's flippant and cavalier attitude towards rape and sexual violence has no place in the halls of Congress. No excuse or apology can erase his words. Minority Leader McCarthy must condemn Congressman Mast's behavior that actively encourages rape and sexual violence, and NRCC Chairman Emmer must remove Congressman Mast from the NRCC's Patriot Program," Bustos said.
Reach Kevin Derby at kevin.derby@floridadaily.com.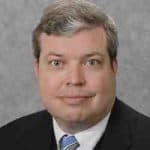 Latest posts by Kevin Derby
(see all)