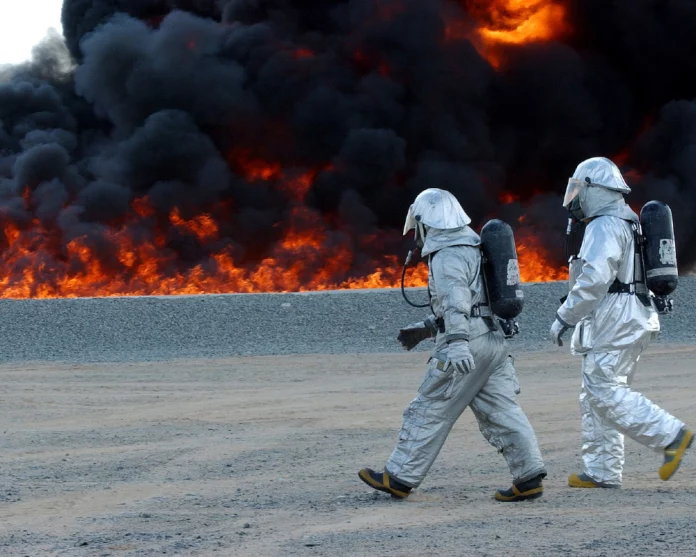 U.S. Rep. Brian Mast, R-Fla., scored a win last week as he continued his efforts to change how the U.S. Department of Veterans Affairs (VA) handles the cases of veterans exposed to burn pits.
In 2018 and 2019, Mast and then U.S. Rep. Tulsi Gabbard, D-Hi., worked on a proposal having the federal government evaluate veterans and active-duty personnel who might have been exposed to open burn pits and airborne chemicals. Over the past three decades, more than 140,000 servicemembers and veterans have reported exposure to burn pits and toxic chemicals.
In 2018 with the support of Gabbard, Mast introduced the "Burn Pits Accountability Act" which they also introduced in 2019. The proposal had the U.S. Defense Department list servicemembers who could have been exposed to open burn pits or airborne toxins, enrolling them in the Airborne Hazards and Open Burn Pit Registry. It also ensured the Defense Department and the VA share information about burn pit and airborne toxin exposure. The bill was brought into last year's National Defense Authorization Act (NDAA).
At the end of spring 2020, Gabbard introduced the "SFC Heath Robinson Burn Pit Transparency Act" with Mast as the main cosponsor. According to Mast's office, the bill "would require the VA to document, track, notify Congress of all cases of burn pit exposure reported by veterans to the VA." U.S. Sens. Sherrod Brown, D-Ohio, and Rob Portman, R-Ohio, championed the proposal in the U.S. Senate but the bill did not reach the finish line.
Back in April, with Gabbard now out of Congress, U.S. Rep. Tim Ryan, D-Ohio, took over the bill with Mast as the main co-sponsor.
"I was proud to introduce the Sergeant First Class Heath Robinson Burn Pit Transparency Act today," Ryan said. "The bill is named in honor of an Ohio Army National Guard Soldier frequently exposed to burn pits who died last year at only 39 after waging a three-year battle against lung cancer. The VA can and must do better in identifying and supporting veterans exposed to burn pits as well as providing them the care and benefits they have earned and so deeply deserve."
"When I was serving in Afghanistan, trash and human waste were often burned in open air pits. These burn pits are emerging as the Agent Orange of my generation. Service members that were exposed in Iraq and Afghanistan are seeing horrible health effects and are dying as a result," Mast said. "We've made progress, but much more must be done, which is why we need this bill to track exposure to burn pits so exposed veterans can get the care they need."
The bill was sent to the U.S. House Veterans Affairs Committee. Brown and Portman continue to push the legislation in the Senate.
Ryan and Mast were able to get the proposal rolled into U.S. Rep. Mark Takano's, D-Calif., the chairman of the House Veterans Affairs Committee, "Honoring our Promise to Address Comprehensive Toxics Act (Honoring our PACT Act) which cleared the House on a 256-174 vote last week with all the opposition coming from the GOP ranks.
"This legislation will finally treat toxic exposure as a cost of war by addressing the full range of issues impacting toxic-exposed veterans including access to earned benefits and healthcare through the Department of Veterans Affairs (VA). It has the strong support of 42 Veterans Service Organizations, the Biden-Harris Administration, and advocates Jon Stewart and John Feal," Takano's office noted. U.S. Sen. Jon Tester, D-Mont., is championing the bill in the Senate.
"For too long, Congress and VA have been slow to act on toxic exposure—but today, the House took a bipartisan vote to change that and finally make good on our promise to toxic-exposed veterans by passing my Honoring our PACT Act," said Takano. "After years of diligent input from toxic-exposed veterans, my colleagues, our staff, VA, and VSOs, we passed the most comprehensive legislation to date to treat toxic exposure as a cost of war and ensure that all toxic-exposed veterans can access the care and benefits they've earned. This fight is not over, but I will not rest until our veterans have a guarantee in statute that their government will take care of them when they come home—no matter the cost. I'm so grateful for the strong support from Speaker Pelosi, President Biden, and our dedicated VSOs and advocates, and I look forward to working with Senator Tester to pass truly comprehensive legislation through the Senate and send it to the president's desk. Toxic-exposed veterans do not have time to wait."
Every Democrat in the Florida delegation backed the proposal. Mast joined Florida Republican U.S. Reps. Gus Bilirakis, Matt Gaetz and Bill Posey in supporting the bill. Florida Republican U.S. Reps. Vern Buchanan, Kat Cammack, Mario Diaz-Balart, Byron Donalds, Neal Dunn, Scott Franklin, Carlos Gimenez, John Rutherford, Maria Elvira Salazar, Greg Steube, Michael Waltz and Dan Webster voted against it.
"Burn pit exposure is the Agent Orange of my generation, but I don't want to see my brothers and sisters in arms go through what Vietnam veterans were unjustly forced to suffer through when it came to getting the treatment they need," Mast said. "We have to track the exposures and support those impacted so that they receive the care that they deserve. Today's vote is a huge step in the right direction, and I look forward to seeing it signed into law."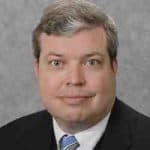 Latest posts by Kevin Derby
(see all)