 This week, U.S. Rep. Brian Mast, R-Fla., introduced two proposals this week which he says will help stem the growing problem of veteran suicide.
Mast, who lost both legs during his Army service in Afghanistan, stressed the gravity of the situation.
"According to the Department of Veterans Affairs, an average of 20 veterans commit suicide every day, and a veteran's risk of suicide is 21 percent higher than an adult who has not served in the Armed Forces," the congressman's office noted.
"There's not a day that goes by that I don't talk to a veteran who is struggling with their self-worth since leaving the military. Throughout our lives, the most important commitments we make are spoken – whether it's an oath upon joining the military, vows at a wedding or saying the pledge of allegiance," Mast said. "Integrity is more than just a word to servicemembers, so I know if we say we'll look out for each other and ourselves, then we'll do it. These bills are about doing anything and everything we can to prevent even one more veteran from harming themselves."
Mast's proposed "Oath of Exit Act" creates "a voluntary separation oath for members of the Armed Forces aimed at reducing veteran suicide." The bill has the support of the National Alliance To End Veteran Suicide.
The text of the oath is as follows:
"I, __________, recognizing that my oath to support and defend the Constitution of the United States against all enemies, foreign and domestic, has involved me and my fellow members in experiences that few persons, other than our peers, can understand, do solemnly swear (or affirm) to continue to be the keeper of my brothers- and sisters-in-arms and protector of the United States and the Constitution; to preserve the values I have learned; to maintain my body and my mind; to give help to, and seek help from, my fellow veterans; and to not bring harm to myself or others. I take this oath freely and without purpose of evasion, so help me God."
Mast's bill has eight cosponsors, including U.S. Rep. Bill Posey, R-Fla., and was sent to the U.S. House Armed Services Committee this week. So far, there is no counterpart over in the U.S. Senate.
Also this week, Mast threw his support behind U.S. Rep. Gilbert Cisneros, Jr.'s, D-Calif., "STOP Veteran Suicide and Substance Abuse Act" which would have the U.S. Defense and the U.S. Veterans Affairs Department work together to create clinical practice guidelines to treat PTSD and have them update the Clinical Practice Guidelines for Assessment and Management of Patients at Risk for Suicide.
Cisneros' bill was sent to the U.S. House Energy and Commerce,Veterans Affairs and the Armed Services Committees. So far, there is no companion bill over in the Senate.
Reach Kevin Derby at kevin.derby@floridadaily.com.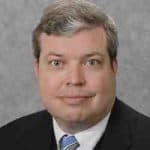 Latest posts by Kevin Derby
(see all)