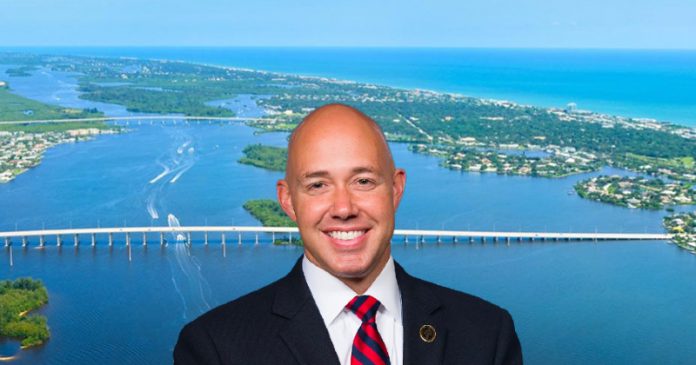 Democrats have targeted U.S. Rep. Brian Mast, R-Fla., in recent election cycles but they have largely avoided going after him this time out and he is a solid favorite to win a fourth term in Congress.
First elected to Congress in 2016 after serving in the Army–including losing both his legs while serving in Afghanistan in 2010–Mast has been active on a host of issues, ranging from environmental matters to helping veterans. He's also played a leading role in some caucuses, including the Congressional Estuary Caucus and the Congressional Coast Guard Caucus, both of which he co-chairs. If the Republicans take the U.S. House this November, as expected, Mast will play more of a larger role on both the U.S. House Foreign Affairs and the Transportation and Infrastructure Committees.
In 2016 and 2018, Mast won, taking under 55 percent of the vote both times out. That increased in 2020 when he took on Democrat Pam Keith and conservative independent K.W. Miller as Mast pulled 56 percent of the vote.
After the latest round of redistricting, Mast's district should give him a little boost. Mast is running to represent all of Martin and St. Lucie Counties and parts of Palm Beach County. While Republicans make up 39 percent of the district, around a third of the voters here–32 percent–are registered Democrats and 29 percent are outside the major parties. Donald Trump did well here, taking 54.3 percent of the vote while Joe Biden pulled 44.9 percent.
Retired Army officer Corinna Robinson is running for Congress for a second time. In 2014, she was the Democratic nominee challenging then-U.S. Rep. Kristi Noem, R-SD. Robinson pulled around a third of the vote–33.5 percent–against Noem who claimed the rest of the vote and has since been elected governor of South Dakota. Moving to Florida, Robinson took on state Sen. Gayle Harrell, R-Stuart, in 2020 and, once again, came up short, taking 41.3 percent while the Republican won with 58.7 percent of the vote.
Robinson has lined up some of her party's elected officials at the state and local levels and has the support of the Florida AFL-CIO. But she'll be hard-pressed to catch Mast in this district, especially as the GOP remains solidly behind him. That was evident back in August when Mast pulled 78.1 percent against three candidates challenging him in the primary.
Only 42, Mast is in great shape to stay in Congress and move up the committee ladder. He's well positioned for a big win and exceed his previous margins of victory.
Kevin Derby wrote this analysis. He can be reached at kevin.derby@floridadaily.com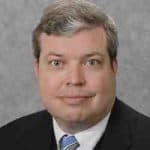 Latest posts by Kevin Derby
(see all)