U.S. Rep. Brian Mast, R-Fla., introduced a new bill focusing on cutting down on water pollution this week.
On Monday, Mast paired with U.S. Rep. Angie Craig, D-Minn. to unveil the "Local Water Protection Act" which "increases grant funding for state and local governments to decrease water pollutants, including addressing toxic agricultural runoff, septic to sewer conversions, legacy pollutants, impacts from dams, effects of channelization of waterbodies and other forms of pollution."
The legislation reauthorizes the EPA's Section 319 Grant Program, which, as Mast's office noted, "addresses nonpoint source pollution through state-run nonpoint pollution management programs and related technical assistance." The bill also more than doubles funds for Section 319, moving it from $70 million a year to $200 million for Fiscal Years 2020 through 2024.
"Under Section 319, states, territories and tribes receive grant money that supports a wide variety of activities including technical assistance, financial assistance, education, training, technology transfer, demonstration projects and monitoring to assess the success of specific nonpoint source implementation projects," Mast's office noted.
Mast said that water problems in the Sunshine State–including toxic algae–prompted his support of the bill.
"Our efforts to fix the water quality issues surrounding Lake O need to start at the source by preventing pollution to begin with.  That's why our bipartisan bill will increase federal support to prevent toxic agricultural runoff, assist with septic to sewer conversions and address other forms of pollutants," Mast said on Monday. "Working together, we can tackle this from all angles and make a real difference for our waterways."
"Clean water is vital to the daily health of Minnesotans and the beauty of our state, from the water we drink to the lakes we swim in," Craig said. "My first bipartisan bill in Congress will renew and increase the critical funding that communities need to keep Minnesota's waters clean and safe for generations to come."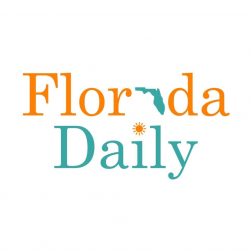 Latest posts by Florida Daily
(see all)