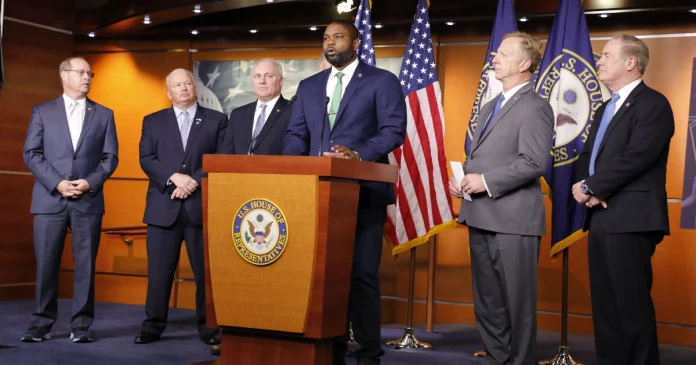 Starting his second year in Congress, U.S. Rep. Byron Donalds, R-Fla., announced he will join the House Everglades Caucus and the House Blockchain Caucus.
Donalds weighed in on his new memberships on Wednesday.
"As a longtime Floridian and financial services professional, I am thrilled to be joining these two bipartisan caucuses and become another critical voice in the issues that matter most to my constituents and the American people," Donalds said. "As a member of the House Everglades Caucus, which many of my fellow Floridians comprise, I will work with leaders on both sides of the aisle to prioritize necessary funding of Florida's Everglades to ensure restoration and preservation of this unique ecosystem."
The House Everglades Caucus was founded by U.S. Rep. Mario Diaz-Balart, R-Fla., and the late U.S. Rep. Alcee Hastings, D-Fla.
Donalds also joined the House Blockchain Caucus which U.S. Rep. Darren Soto, D-Fla., helps lead.
"As a member of the House Blockchain Caucus, I will harness my nearly two-decade-long experience in the financial services industry and my experience as a legislator to bridge the gap between new and emerging financial technologies and the federal government. As a constitutional conservative and staunch supporter of capitalism, my membership in this caucus will focus on spurring competitiveness and innovation for all Americans and the U.S. economy on the world stage," Donalds said.
Donalds first ran for Congress in 2013 when he pulled 14 percent, placing fifth in the Republican primary back when Trey Radel won the seat. In 2016, Donalds bounced back to win a state House seat to represent all of Hendry County and part of Collier County. He ran again for Congress in 2020 and won the GOP-leaning seat after besting then-state Rep. Dane Eagle and other candidates in a crowded Republican primary.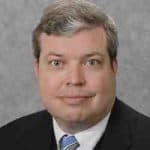 Latest posts by Kevin Derby
(see all)