 Last week, more than 40 candidates from across Florida wrote Gov. Ron DeSantis last week about ballot access.
The letter is below:
This letter is on behalf of a group of hopeful candidates. As you know, we have over 45 candidates in our coalition to address the current situation regarding the ballot deadlines and qualifications amid this pandemic. While Secretary Lee has issued an emergency ruling on this topic, it has left candidates with more questions than solutions.
Specifically, for the congressional candidates, this emergency rule did not address the fact that our petition deadline had already passed. Additionally, of concern to all our candidates, is that the fee to get on the ballot has not been lowered.
Considering that the congressional candidates did not have the proper time to gather signatures and that the pandemic is putting financial strain on the entire country, we as candidates have no choice but to take the matter to the next level.
Our coalition does not believe that is fair, ethical, or possible for candidates to qualify for the ballot by April 24th, 2020. And, as campaigns have been shut down effectively for the past month, we believe that the filing fees are not feasible within our current predicament.
Governor, we urge you and Secretary Lee to address this concern head-on in a manner that is fair to all candidates throughout the state. In addition to allowing candidates to gather signatures digitally, we are asking you to extend the signature deadline 45 days past their original deadlines and to reduce the filing fee and the number of signatures required to 30 percent of their original numbers for all candidates in all races. We believe that this is necessary to promote our democracy and give Florida voters choices on their representation. The sanctity of our elections and the freedom of voters is on the line.
Because there has been no indication of action, we will be taking legal action to ensure that the elections remain fair for all candidates and citizens.
Cindy Banyai (D) Congressional District 19
Michael Bluemling Jr. (R) Congressional District 21
Sakinah Lehtola (D) Congressional District 24
Christine Olivo (D) Congressional District 24
Richard Thripp (D) Congressional District 06
Jen Perelman (D) Congressional District 23
Kimberly Walker (D) Congressional District 12
Frank Polo Sr. (R) Congressional District 27
Virginia Fuller (R) Congressional District 05
Adam Christensen (D) Congressional District 03
Willie Anderson (D) Congressional District 02
Imtiaz Mohammad (D) Congressional District 22
Guido Weiss (D) Congressional District 21
Allen Ellison (D) Congressional District 17
KW Miller (R) Congressional District 18
Matthew Lusk (R) Congressional District 05
Christine Scott (R) Congressional District 22
Greg Merk (R) Congressional District 01
Juan Paredes (D) Congressional District 26
Amanda Victoria Linton (D) Florida Senate District 21
Kriztofer Cole (R) Florida Senate District 19
Charles Law Jr. (D) Florida Senate District 11
Benjamin Horbowy (R) Florida Senate District 03
Steven Meza (D) Florida Senate District 33
Daphne Campbell (D) Florida Senate District 35
Alicia Bays (D) Florida House District 06
Adam Morley (D) Florida House District 24
Ryan Morales (D) Florida House District 32
Debra Kaplan (D) Florida House District 31
Clint Barras (D) Florida House District 120
David Jones (D) Florida House District 75
Elijah Manley (D) Florida House District 94
Andrew Apted (D) Florida House District 67
Joshua Lopez (D) Florida House District 77
Susan Kufdakis Rivera (R) Florida House District 84
Angel S. Urbina (R) Florida House District 59
Georges Bossous, Jr. (D) Florida House District 108
Jessica Harrington (D) Florida House District 64
Jason Roberts (D) Florida House District 37
Tamika Lyles (D) Florida House District 43Todd Traux (D) Lee County Commissioner District 03
Juan A. Gonzalez (D) Lee County Commissioner District 05
Gabriele Spuckers (D)Chair of Democratic Party of Lee County
Coach Ray (NPA) Lee County Sheriff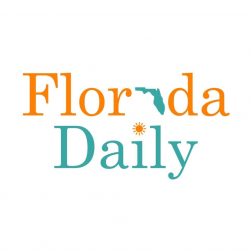 Latest posts by Florida Daily
(see all)