U.S. Rep. Carlos Gimenez, R-Fla, announced last week that his congressional office secured over $23.7 million in funding for Florida's 26th Congressional District.
Each community project funding request submitted by Gimenez's office was approved.
"One of the most important functions in my role as a member of Congress is ensuring that Florida's 26th Congressional District gets the funding it needs to support critical infrastructure projects and the work of our community's non-profit organizations. I want to thank my colleague Congressman Mario Diaz-Balart, who serves on the House Appropriations Committee, for his help in ensuring this important funding to South Florida was included in the bill," Gimenez said.
Following Gimenez's earmark requests in April, this particular appropriations bill includes funding for the following:
· Miami-Dade Police Department for Operation Safe Ride, Miami, FL: $2.01 million
· Florida Keys Water Improvement, Key West, FL: $6 million
· Key West Housing Authority, Key West, FL: $2.5 million
· Agape Network, Miami, FL: $3 million
· Coral Reef Observatory, Miami, FL: $1.14 million
· Clean Water State Revolving Fund, Miami-Dade County, FL: $2 million
· Twin Lakes Pre-Disaster Mitigation, Monroe County, FL: $5.4 million
· Homestead Police Department Body Cameras, Homestead, FL: $750,000
· Employ Miami-Dade, Miami, FL: $500,000
· Miami SCI Wellness, Miami, FL: $440,000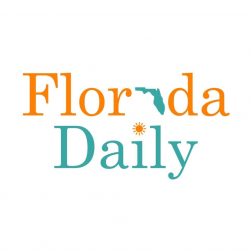 Latest posts by Florida Daily
(see all)