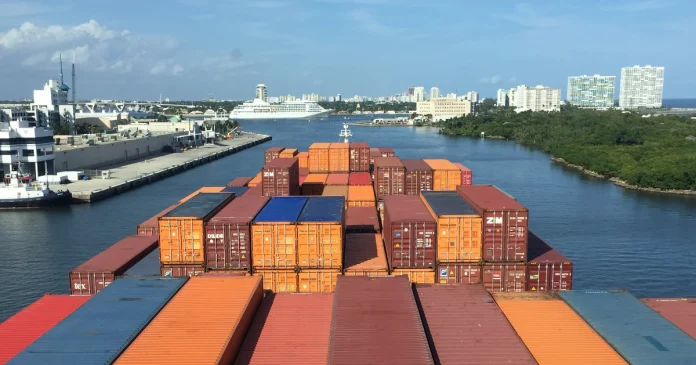 U.S. Rep. Carlos Gimenez, R-Fla., is backing a proposal "to combat the undue influence of the Chinese Communist Party (CCP) on port infrastructure, including cargo cranes, a critical component of U.S. supply chains."
Gimenez and U.S. Rep. John Garamendi, D-Calif., are championing the "Port Crane Security and Inspection Act" which "limits the use of foreign cranes made by U.S. adversaries, like Communist China, requires the Cybersecurity and Infrastructure Security Agency (CISA) to inspect foreign cranes for potential security vulnerabilities before they are placed in operation and calls for CISA to report to Congress about critical and high-risk security vulnerabilities posed by foreign cranes in U.S. ports."
"The Communist regime in Beijing is America's most significant national security threat. The Communist Party of China is not a competitor, but rather an adversary that actively undermines the United States and our geostrategic interests," said Gimenez. "For years, I have been warning about the need to decouple from Communist China and diversify our manufacturing capabilities. The Port Crane Security & Inspection Act of 2023 guarantees that America's ports are protected from cybersecurity attacks and potential security breaches by malign actors. Our seaports process over $1.5 trillion in trade every year and I'm proud to introduce this bipartisan legislation to protect both our economy and our public safety."
"Safeguarding our nation's seaports from foreign cyberattacks and industrial espionage is not a partisan issue. The best way to ensure secure critical infrastructure at our major cargo ports is to make these cranes in America in the first place, and that's what Congressman Gimenez's and my bill accomplishes," said Garamendi.
Gimenez noted that he worked on the issue during his decade as mayor of Miami-Dade County.
"Around 80 percent of the port cranes in operation in the U.S. are made in Communist China. This reliance on foreign cranes allows the CCP to illicitly capture information about materials being shipped in and out of the country and could lead to severe disruptions in critical infrastructure centers," the congressman's office noted.
The American Association of Port Authorities (AAPA) noted that it has "devoted significant energy to ensuring U.S. ports and are in frequent conversations with federal agencies – both to flag ports' concerns and to receive the latest intelligence on threats," stressing that port leaders met with the Coast Guard and the House subcommittee. The AAPA stressed there are no immediate threats from foreign intrusion due to efforts at ports across the nation.
"America's ports are the beating heart of a modern economy, an asset we all heavily rely on daily, and there is zero evidence to support sensationalized claims that our equipment isn't secure," said Chris Connor, the president and CEO of the AAPA. "That's misleading at best. America's ports are our ports. As we have already stressed, the cranes our ports procure, based on cost, use separate software purchased from allied countries like Japan and Sweden, and they undergo rigorous security inspections with federal government partners to safeguard against cyber threats. What our ports are more concerned with, regular Americans are probably wondering, and what DC lawmakers should be asking is: why can't we produce this hardware here in the United States?"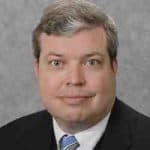 Latest posts by Kevin Derby
(see all)