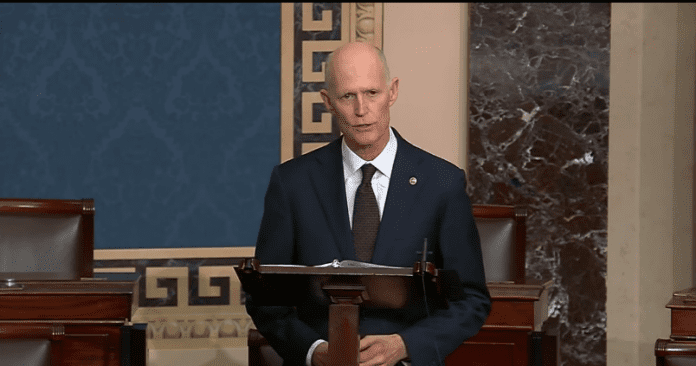 Bringing back a slogan he has used before, this week U.S. Sen. Rick Scott, R-Fla., introduced the "Let's Get to Work Act."
Scott's office offered some of the features of his proposal which echos one of his campaign slogans when he ran for governor in 2010.
"This legislation would encourage Americans who are able to work to return to the workforce by ending the current suspension of work requirements for the Supplemental Nutrition Assistance Program (SNAP), which was put in place during the pandemic, and expanding these requirements to apply to all able-bodied adults receiving benefits who are under 60-years-old and do not have children under the age of six or care for incapacitated individuals. This legislation also establishes similar work requirements for individuals receiving federal benefits through the Department of Housing and Urban Development's (HUD) Public Housing and Tenant-Based Rental Assistance programs," Scott's office noted.
Scott also took to the pages of the Wall Street Journal, writing a guest column to showcase his proposal.
"For too long, the Left has waged a war on work. That needs to end today. Policies put in place during the pandemic to pay people more to sit at home than go back to work are the radical Left's latest and boldest move to boost government dependency. If we let it go on, it will ruin our country. That's why, today, I am introducing the Let's Get to Work Act. Americans know that a job is the very best thing for a family. A job creates income, independence and security – it's the foundation of the American Dream. But living your dreams in this country takes work and I know that firsthand. I grew up poor, lived in public housing and watched my mom work hard every day just to put food on the table. I thank God that she never told me or my siblings to expect a handout and instilled in us the value of hard work. For our country to thrive, we need every American who can work to do so. I believe that any able-bodied, working-age adult who receives government benefits ought to work. This requirement means that those who receive benefits paid for with taxpayer dollars have skin in the game and contribute to our economy," Scott said.
"The American people want to work. People want to support themselves and their families, and be independent, not reliant on government programs. It's time to get America back on track and leave the disastrous social and economic policies of Joe Biden and the radical leftists in power in the past where they belong. If we're going to rescue America, it's time to get back to work and I'll be fighting every day to get the Let's Get to Work Act passed and signed into law," Scott added.
Conservatives groups, including the Foundation for Government Accountability, the Opportunity Solutions Project, Heritage Action and the Club for Growth, are backing the proposal.
Scott's bill was sent to the U.S. Senate Agriculture, Nutrition, and Forestry Committee. So far, there are no Senate co-sponsors and no companion measure over in the U.S . House.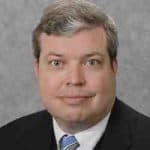 Latest posts by Kevin Derby
(see all)