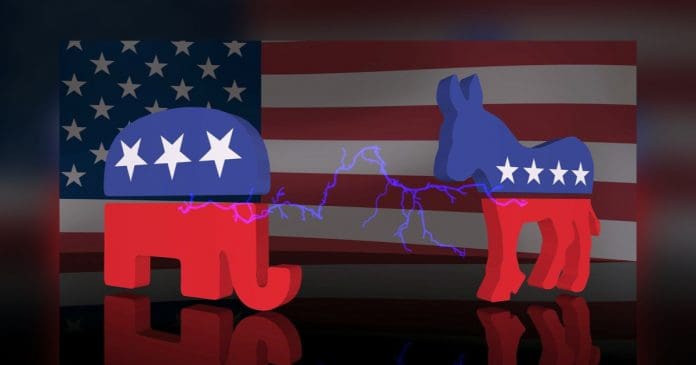 The disturbing news this week is that America's last three major party presidential nominees were all engaged in serious political corruption. Their behavior goes beyond dirty tricks and reveals the rot undermining public confidence in our democracy.
The unending body blows to our constitutional governance are coming from both parties, as well as from essential institutions like the FBI. The bruises are compounded by deep ideological divisions, driven by each party's voter base and donors. These divisions have morphed into contempt for fellow citizens with different views and sustained efforts to suppress their free expression. The men and women of the press, who should be investigating and clarifying these issues for the public, have become a big part of the problem. They see themselves as political protagonists, not neutral reporters.
Let's briefly consider what we have recently learned about Donald Trump, Hillary Clinton, and Joe Biden. None of these revelations, you will notice, came from the media.
For Trump, the immediate problem is the misappropriation of documents and lying to government agencies about them. The former president apparently took dozens of highly classified papers from the White House to his home at Mar-a-Lago. Those papers belong to the government and should have been stored in secure federal sites. Trump was not entitled to take them. If he did take them, he should never have stored them in vulnerable locations, including his office. If he did take the documents, he should have returned them immediately when the National Archives asked. Instead, he (apparently) instructed his attorney to falsely certify that he had returned all his classified documents. The FBI raid on Mar-a-Lago showed he had not.
Trump cannot claim he was unaware of the problems and that his underlings were responsible. He apparently moved some of the Mar-a-Lago boxes himself, knew they contained classified materials, and instructed his attorneys to say he returned all of them. At least one of those attorneys has apparently testified before a grand jury.
Turning to Hillary Clinton, the evidence is now overwhelming that her campaign concocted and funded a false story about Donald Trump in 2016, linking her opponent to Russia and claiming he was open to Kremlin blackmail because they had tapes of his sexual activities in Moscow. That whole story was a complete invention. It was detailed in Christopher Steele's dossier, which was based on worthless gossip and funded by the Clinton campaign. While it is not illegal to lie to the press or the public, it is illegal to knowingly pass false allegations to the government and seek to have them investigated. That's what the Clinton campaign did.
The goal, obviously, was to prevent Trump's election by leaking the sordid (but fictional) story to the media just before the 2016 election. When the press couldn't substantiate Steele's story and refused to run it, the Clinton team tried another tack. If the FBI was willing to investigate, then the investigation would be a story in its own right. They could leak that to the press, who were certain to publish it.
That's what happened after the election – or, rather, it is almost what happened. The Clinton team didn't need to leak the story because FBI director James Comey did it for them. His ploy was to brief Trump in early January 2017 about the dossier (which the FBI could not substantiate) and leak it to the press (through a friend) as soon as he left the president-elect.
The resulting furor, based on a story the FBI knew was false, lasted for the first three years of Trump's presidency, entangling him in congressional investigations and impeachments, led by Rep. Adam Schiff – with Speaker Nancy Pelosi's backing.
What's new this week is the evidence presented in federal court, showing how deep the FBI's corruption really was. The damning details came out during Special Counsel John Durham's prosecution of Igor Danchenko, an FBI "human resource" who was Christopher Steele's primary source. In early 2017, the Bureau learned it could not corroborate Steele's dossier. At about the same time, it learned Steele's primary source was not some high-level Kremlin insider but a low-level Brookings Institution researcher who was originally from Russia. Danchenko told the FBI that the information he gave Steele was unsupported gossip.
We already knew that wretched story, though the mainstream media paid little attention to it. What's new is how desperate the FBI was to get some confirmation – any confirmation – for the contents of the Steele dossier. How desperate? According to sworn testimony in Danchenko's trial, the Bureau offered Christopher Steele $1,000,000 if he could confirm his allegations. He didn't even try.
From Danchenko's interviews and Steele's inability to claim the million-dollar prize, the FBI knew the dossier was worthless. If the Bureau had been honest, it would have (a) immediately stopped relying on the dossier to secure spy warrants from the Foreign Intelligence Surveillance Act Court, and (b) told the FISA court that its prior representations had been false. It did neither. Have the senior FBI officials responsible for this miscarriage of justice faced any legal accountability? Nope. What about the Clinton campaign, which funded this deception, peddled it to the media, and worked so hard to get an FBI investigation, based on drivel? No accountability there, either.
Durham's prosecution of one Clinton ally, attorney Michael Sussmann, failed to convince a jury in deep-blue Washington, D.C. Durham may have better luck in Northern Virginia, where Danchenko's trial is being held. We don't know what that jury will find, but we do know Durham is trying to get as much evidence as possible onto the public record. Why? Not because the public will read the trial transcript but because he hopes the media will mention it (as some have) and because the Department of Justice cannot delete that material from Durham's final report. It's already public.
That Durham seems to be protecting his final report against political censorship is another indication of how trust in top law-enforcement agencies has disintegrated, even among federal prosecutors. It will disintegrate even further when the public realizes the following:
The FBI's role in using the Steele dossier was utterly corrupt and that it knowingly misled the FISA court.
Top FBI officials escaped any accountability for their misdeeds.
Hillary Clinton's campaign got away scot-free.
Turning to President Biden, the latest news, surprisingly, isn't about the family enterprise that turned the patriarch's political position into hard cash for his son Hunter and brother James. It isn't about Joe Biden's incredible claim that he knew nothing about the years his family ran a pay-to-play operation from D.C. to Beijing. We don't know how much of that activity will ultimately be prosecuted by the U.S. district attorney in Delaware. Nor do we know how much that investigation will reveal about the FBI's sustained effort to protect Hunter from investigation and prosecution.
What we learned this week is something entirely different. It's about a request made to Saudi Arabia by President Biden to reduce oil prices, which are harming Democrats' chances this November. The Saudis and their OPEC+ partners are about to cut production, which would increase prices for American consumers. Asking them not to do so would normally be fine, if the president thought it was in the national interest. That's not what Biden did. He simply asked them to delay the production cuts for one month so they wouldn't raise prices at the pump just before Election Day.
That request crosses a bright line. If the Saudis are telling the truth, then Biden was using his presidential powers solely for partisan gain. That's corrupt and, ironically, it's very similar to what Democrats said about President Trump's infamous phone call to Ukraine's president, which they impeached him over. Republicans will undoubtedly weigh that possibility against Biden if they win both houses next month.
Corruption, in other words, is one of the few bipartisan activities left in Washington. Democrats look at Republican officials, see corruption, and pursue it for political gain. Republicans do exactly the same thing against Democrats. They don't have to invent the corruption. It's already there. The problem is that both the corruption and the tit-for-tat investigations are chipping away at the public's confidence in our institutions and elected officials. Saddest of all, the loss of confidence is warranted. Our officials and the institutions they lead have earned the public's mistrust.
Charles Lipson is the Peter B. Ritzma Professor of Political Science Emeritus at the University of Chicago, where he founded the Program on International Politics, Economics, and Security. He can be reached at charles.lipson@gmail.com. This article was originally published by RealClearPolitics and made available via RealClearWire.
Latest posts by Guest Columnist
(see all)