 Pointing to problems with state unemployment systems, including Florida's which made national headlines last year, two Democrats in the Florida delegation on Capitol Hill—Charlie Crist and Alcee Hastings–are backing U.S. Rep. Steven Horsford's, D-NY, Unemployment Insurance Modernization Act that "would invest federal dollars in technology for states with broken unemployment systems – like Florida."
Hastings backed the bill at the start of last week and Crist, who is a potential gubernatorial candidate in 2022, threw his support behind it on Sunday.
"The legislation comes as the U.S. reaches the one-year mark of the outbreak of COVID-19, which has left 10 million Americans unemployed, a number nearly 50 percent above pre-pandemic levels, and has forced thousands of businesses to close their doors. This week, the Florida Inspector General released a report detailing the failure behind the state's reemployment system, CONNECT, recommending the technology be wholly replaced with a more robust and modern system," Crist's office noted.
"Floridians won't soon forget images of people crammed into long lines during a deadly pandemic, to receive a paper unemployment application after the massive failure of the State's unemployment system," said Crist. "Floridians out of work, through no fault of their own, had to battle a broken system in Tallahassee. The state's failed website has been kicking Floridians when they are down for too long. We should be lifting each other up, especially during a crisis."
The bill "would make federal investments in state unemployment insurance systems to prevent fraud and address the widespread delays and technical difficulties that job seekers have encountered while filing for unemployment insurance" and "provide states with access to state-of-the-art unemployment insurance technologies and would be more cost-effective than building 50+ separate state systems" and "would better equip new systems to prevent identity theft and fraud."
The bill was sent to the U.S. House Ways and Means Committee at the start of last week. U.S. Sen. Ron Wyden, D-Oreg., is championing the companion bill over in the U.S. Senate.
Crist has garnered buzz as a potential challenger to Gov. Ron DeSantis in recent weeks. After holding two state Cabinet offices, Crist was elected governor in 2006 when he was a Republican. In 2010, Crist opted to run for the U.S. Senate with no party affiliation but lost to Marco Rubio. At the end of 2012, Crist joined the Democrats and was his new party's gubernatorial candidate in 2014 but he lost to then Gov. Rick Scott. Crist bounced back in 2016 when he defeated then U.S. Rep. David Jolly, R-Fla.
Reach Kevin Derby at kevin.derby@floridadaily.com.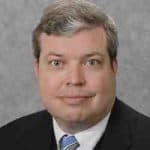 Latest posts by Kevin Derby
(see all)