 Last week, from his perch on the U.S. House Appropriations Committee, U.S. Rep. Charlie Crist announced federal funds to help threatened coral species.
Crist announced the National Oceanic and Atmospheric Administration (NOAA) is sending $263,040 to the Florida Fish and Wildlife Conservation Commission (FWC) to be used for the restoration of seven threatened coral species which "will allow FWC to respond to the severe decline of corals in the Florida Keys National Marine Sanctuary" and "will be used to establish two permanent field-based coral nurseries and four pop-up nurseries, to transplant nursery-reared corals onto degraded reefs, and gene banking of genotypes of these corals."
The Tampa Bay Democrat weighed in on the funds on Thursday.
"In Florida, our beaches and oceans are intertwined with our way of life," Crist said."Unfortunately, as climate change and environmental degradation become a serious threat to our lives and coastal communities, it's our coral reefs and the marine life that call those reefs home that are suffering the most.
"As stewards of our waters, Floridians have a special responsibility to protect and safeguard these ecosystems for generations to come," Crist added. "This grant will fund much needed restoration efforts that will breathe new life into our reefs and revive coral species that are threatened by extinction."
"Florida is home to the third largest reef tract in the world and is the only state in the continental U.S. with coral reef formations off its coast," Crist's office noted.
Reach Kevin Derby at kevin.derby@floridadaily.com.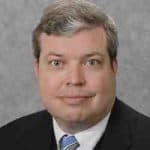 Latest posts by Kevin Derby
(see all)