 Last week, from his seat on the U.S. House Appropriations Committee, U.S. Rep. Charlie Crist, D-Fla., announced Pinellas County will be getting $3.9 million from the Federal Emergency Management Agency (FEMA).
The FEMA funds will go to help upgrade Span Wire Traffic Signals at 16 locations throughout the county, which the congressman's office noted, will help "traffic intersections to withstand up to 150 MPH winds, equivalent to a category 4 hurricane."
Crist weighed in on the importance of the funds last week.
"Each year, Pinellas County and the Sunshine State prepare their homes and communities for what could be a devastating hurricane season. And with climate change causing stronger and more frequent storms, it's more important than ever that our infrastructure is up to the task when it comes to withstanding these mega storms," said Crist. "Today, I am happy to announce this grant for Pinellas County to protect and strengthen our community against the impacts of severe weather, hardening our traffic systems so they can continue to serve the people of Pinellas when they need it most."
"The grant, totaling $3,906,317.00, will fund Pinellas County's upgrade of Span Wire Traffic Signals at 16 identified locations throughout Pinellas County. The upgrades will replace span wires, concrete pole structures, and associated underground infrastructure that supports the traffic signal system with new mast arm structures. The project shall provide protection against 150 MPH winds, which is the wind speed protection and impact requirements indicated by the effective Florida Building Code at the time permits are issued," the congressman's office noted.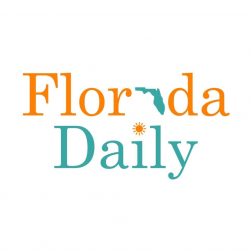 Latest posts by Florida Daily
(see all)