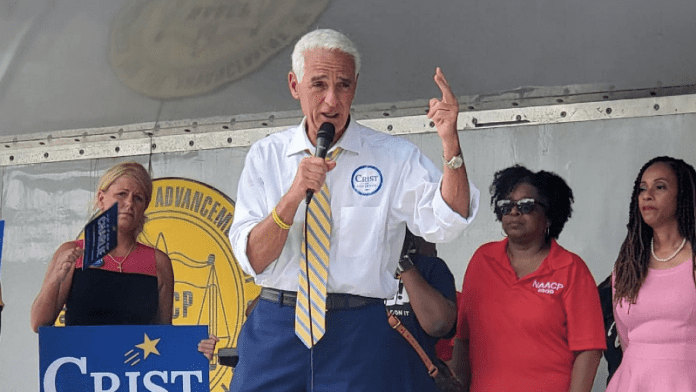 On Wednesday, U.S. Rep. Charlie Crist, D-Fla., announced he was resigning from Congress to focus on his campaign against Gov. Ron DeSantis.
Crist's resignation took effect at the end of business on Wednesday.
"Serving as the representative of Florida's 13th Congressional District has been an honor and a privilege," said Crist. "When I first took office nearly six years ago, I vowed to defend our veterans, bring jobs to Florida, fight climate change, and put people over politics. As I close out my time in Congress, I could not be prouder of the work we've done to uphold those promises – passing legislation to support our veterans, expanding solar energy in the Sunshine State, securing millions in direct funding for community projects, and returning over $6 million in earned benefits to the people of Pinellas.
"But these achievements start and end with you, the people – my bosses – who have guided my work in Congress since Day One. From the bottom of my heart, thank you for trusting me as your representative in Washington. And God bless the great people of Florida's 13th Congressional District," Crist added.
Crist won the Democratic primary last week, easily besting state Agriculture Commissioner Nikki Fried. Crist won three statewide offices as a Republican, including being elected governor in 2006. In 2010, after being caught by Marco Rubio in the GOP primary, Crist ran for the U.S. Senate with no party affiliation. After losing to Rubio, Crist threw his support behind then-President Barack Obama's presidential bid in 2012 and joined the Democrats at the end of that year. In 2014, Crist was his new party's candidate against then Gov. Rick Scott but narrowly lost that election. Two years later, Crist bounced back to defeat then U.S. Rep. David Jolly, R-Fla.
Julia Friedland, a spokeswoman for the Republican National Committee (RNC), jabbed Crist's record on Wednesday.
"Charlie Crist treats taxpayer-funded jobs like a game of musical chairs. Floridians can't wait to cut the music on his career for good in November," said Friedland.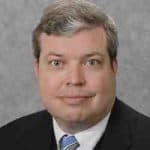 Latest posts by Kevin Derby
(see all)