Local governments across Florida are beginning to embrace clean energy priorities, setting more aggressive goals for renewable energy adoption. To support that growing trend, city officials and other community leaders will have a new tool to help guide them through the process thanks to an innovative website called Clean Future Florida.
The website, launched through a partnership between the National Renewable Energy Laboratory and the Sierra Club of Florida, aims to encourage local governments to consider the benefits to their communities by creating a lower-cost, lower-risk energy future for everyone.
"Florida is on the cutting edge of accelerating adoption to clean energy, but has many areas of opportunity," said Emily Gorman, the director of Sierra Club Florida. "This unprecedented site will help us address those challenges and provide resources to solve them."
These efforts have been supercharged by recent federal initiatives like the Inflation Reduction Act that have made billions of dollars available for state and local governments to use to improve infrastructure and make long-term energy investments in their communities.
According to a report by the Rocky Mountain Institute, Florida is projected to create 84,592 new jobs by 2030 through the funding made available in the Inflation Reduction Act.
Over a dozen cities and counties in the Sunshine State, representing over 2.5 million residents, have already committed themselves to 100 percent clean energy. These regions, according to data on the site, have seen additional benefits beyond cleaner energy, including significant job creation and increased energy resiliency in the face of hurricanes and other natural disasters.
"Having the right tools and resources on hand can truly help Florida's cities move toward a clean energy future," said Natalie Gass, a sustainability program coordinator for the city of Dunedin. "The Clean Future Florida website offers just that, and it also provides guidance for how cities can use those resources most effectively. I'm really looking forward to using this website here in Dunedin."
Clean Future Florida offers the promise that "your city can be next" and equips viewers with the resources, toolkits, and plans necessary to help residents and officials alike start a conversation about transitioning to clean energy. The site emphasizes the role that individual community members can play in advancing clean energy commitments and seeks to equip those concerned Floridians with the tools they need to do so.
From increasing electric vehicle charging infrastructure and improving energy efficiency in commercial buildings to expanding rooftop solar and building a more resilient energy grid, the site offers clear action plans outlining how Floridians can advocate for low-cost, low-risk clean energy policies.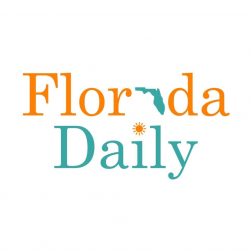 Latest posts by Florida Daily
(see all)