The U.S. Commerce Department is sending $7.5 million to help build a business facility in Tampa Bay.
On Monday, U.S. Secretary of Commerce Wilbur Ross announced that the Economic Development Administration (EDA) is sending a $7.5 million grant to the Pinellas County Board of Supervisors of Clearwater, Florida, to help build the Tampa Bay Innovation Center Incubator.
With an additional $4.5 million in local funds, the 45,000 square foot center and is expected to create more than 460 jobs and add an additional $66 million to the local economy.
"The Trump administration is working diligently to support entrepreneurship and innovation across the country, especially by driving business investment to Opportunity Zones through special tax incentives," said Ross. "The Tampa Bay Innovation Center Incubator will provide businesses and fledgling entrepreneurs with the technical assistance and space they need to succeed."
The news garnered the applause of elected officials in Tallahassee and representing the Sunshine State on Capitol Hill.
"Florida is on a trend of continued economic momentum and the consistent support from the Trump administration is bolstering that trend," said Gov. Ron DeSantis. "The Tampa Bay area and our state will significantly benefit from this state-of-the-art business facility, which will help to foster innovation and high-skilled workforce development."
"I proudly supported Opportunity Zones in the Tax Cuts and Jobs Act, and I welcome the Department of Commerce's investment to help build the Tampa Bay Innovation Center Incubator," said U.S. Sen. Marco Rubio, R-Fla. "This investment will foster a long-term, growth-centered environment in Saint Petersburg for small businesses to create new solutions and train a qualified workforce with the skills they need to pursue dignified work."
"As governor, I worked hard to make Florida the best place in the nation for businesses to succeed, including cutting more than $10 billion in taxes and reducing thousands of burdensome regulations," said U.S. Sen. Rick Scott. "The $7.5 million EDA grant to help build the Tampa Bay Innovation Center Incubator is great news for the Tampa Bay community and Florida's local entrepreneurs. Investments like this build on our state's incredible economic growth and success and give more Florida families the opportunity to succeed."
"There are multiple indicators that our economy is moving in the right direction," said U.S. Rep.  Gus Bilirakis, R-Fla. "Small business growth is the backbone of our success. This federal investment in Pinellas County will spur private investment in our community and help emerging entrepreneurs create local jobs-a win/win for taxpayers."
"Pinellas County is fast-becoming a launchpad for new businesses and innovative ideas. But for many entrepreneurs, the high cost of office space is a significant barrier to getting off the ground," said U.S. Rep. Charlie Crist, D-Fla. "The new Tampa Bay Innovation Center Incubator will provide a critical boost for entrepreneurship in our region. I'm excited to see the creativity and innovation it will foster and grow!"
"The project will be located in the newly created Innovation District on the southern edge of downtown St. Petersburg. This project was made possible by the regional planning efforts led by the Tampa Bay Regional Planning Council. EDA funds the Tampa Bay Regional Planning Council to bring together the public and private sectors to create an economic development roadmap to strengthen the regional economy, support private capital investment, and create jobs," the Commerce Department noted.
Reach Kevin Derby at kevin.derby@floridadaily.com.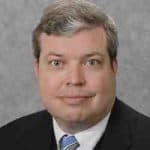 Latest posts by Kevin Derby
(see all)