With three weeks to go until the Iowa caucus, on Monday, U.S. Sen. Cory Booker, D-NJ, ended his bid for the Democratic presidential nomination.
"It's with a full heart that I share this news—I've made the hard decision to suspend my campaign for president," Booker announced on Monday. "I've said throughout this race that this election is not just a referendum on Donald Trump. It's a referendum on who we are and who we must be to each other. And over the past year, I've seen the very best of who we can be.
"To my team, supporters, and everyone who gave me a shot—thank you. I am so proud of what we built, and I feel nothing but faith in what we can accomplish together," Booker added.
Down in the polls and facing fundraising struggles, Booker had not made much of an impact in the race. Now 50, Booker has been in the U.S. Senate since 2013. Before that, he served as mayor of Newark.
Even with Booker, writer Marianne Williamson and former U.S. Housing and Urban Development Sec. Julian Castro bowing out in recent days, the field of candidates remains large as Vice President Joe Biden, former New York City Mayor Mike Bloomberg, U.S. Sen. Michael Bennet of Colorado, former South Bend Mayor Pete Buttigieg, former U.S. Rep. John Delaney of Maryland, U.S. Rep. Tulsi Gabbard of Hawaii, U.S. Sen. Amy Klobuchar of Minnesota, former Gov. Deval Patrick of Massachusetts, U.S. Sen. Bernie Sanders of Vermont, businessman Tom Steyer, U.S. Sen. Elizabeth Warren of Massachusetts, and businessman Andrew Yang still running for the Democratic presidential nomination.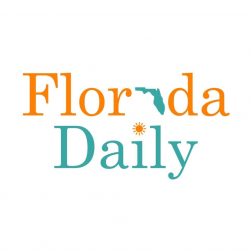 Latest posts by Florida Daily
(see all)