Florida Department of Business and Professional Regulation (DBPR) Sec. Halsey Beshears announced on Friday that he was resigning that post due to health reasons.
Beshears announced his resignation on Friday. He will leave his post on January 29.
"For two years now, I have had the privilege of working with all of you in this agency to improve the services that we provide to the working families of Florida. I am thankful for Governor DeSantis' confidence in me to lead this agency and for his leadership," Besherars announced to his department. "Our agency has made so much progress in improving customer service, increasing efficiencies, creating a 48-hour turnaround mindset, and helping Florida's citizens get to work quicker and more efficiently. All of this is a result of each and every one of your efforts in striving to make this agency leaner, faster and stronger. For your hard work and dedication, I thank you.
"Today, it is with great emotion that I announce I am resigning, effective January 29, 2021, due to personal health reasons. The current leadership team at the agency will manage during this time. We have a strong leadership team in place that will continue operations daily until Governor DeSantis places his next appointee. Your day-to-day will remain unaffected right now.  My hope is that each and every one of you will continue the work that we began together two years ago and always keep the 48-hour turnaround mindset at the forefront of what you do every day.  Remember people's livelihoods depend on you and your ability to navigate and solve their problems. This greatly helps them get back to work and make a better life for themselves, their families and their loved ones," he continued. "I have said this countless times over the last two years, and I will say it again – thank you to each and every one of you for what you do every day making this agency the state's greatest agency in state government. It has truly been my honor to serve as the secretary, and I am confident that the agency will continue to move forward and do great things. Thank you for the opportunity to work together as a team, and I sincerely wish all of you the very best in your future endeavors."
Beshears has been part of the DeSantis administration for two years. Before leading the DBPR, Besherars served in the Florida House for six years, representing parts of North Florida.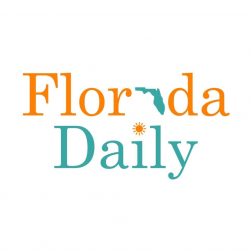 Latest posts by Florida Daily
(see all)