 Last week, from her perch as the vice chairwoman of the U.S. House Water Resources and Environment Subcommittee, U.S. Rep. Debbie Mucarsel-Powell, D-Fla., announced that the U.S. Army Corps of Engineers will send an additional $5 million for the Florida Keys Water Quality Improvement Program (FKWQIP).
With the latest round of funds, the federal government will have sent $68.5 million to FKWQIP. While the Trump administration has attempted to reduce funds to FKWQIP, Congress has authorized $100 million for the program.
Mucarsel-Powell has been urging the Army Corps of Engineers asking for increased reimbursements for FKWQIP, calling on them to release the funds as quickly as possible.
"I am thrilled that my efforts over this past year have resulted in the largest reimbursement for this critical Keys' project in a decade. This transition has been crucial for public health, the protection of our delicate natural environment, and every aspect of the local economy," said Mucarsel-Powell. "While this is a step in the right direction, I will continue to advocate for the remainder of the funds."
With Mucarsel-Powell being targeted by Republicans in November, she garnered the praise of U.S. Rep. Grace Napolitano, D-Calif., who leads the subcommittee.
"I applaud the leadership of our Subcommittee Vice Chair Debbie Mucarsel-Powell, in working with the Corps to address the local water quality needs of the Florida Keys," said Napolitano. "In her first year with the Subcommittee, Ms. Mucarsel-Powell has been a tireless advocate for protecting the water quality of South Florida, including the Keys and the Everglades, which is reflected in this announcement by the Corps."
"Islamorada thanks Representative Mucarsel-Powell for prioritizing the Florida Keys Water Quality Improvement Program to fund vital environmental infrastructure projects in the Florida Keys," said Seth Lawless, the city manager of Islamorada. "The Environmental Infrastructure funding will help the village with projects that benefit the sensitive National Marine Sanctuary ecosystem."
In the meantime, after Mucarsel-Powell's narrow win in 2018 over then U.S. Rep. Carlos Curbelo, R-Fla., the Republican primary to challenge her is starting to take shape. So far, former Metro-Dade Firefighters Union President Omar Blanco, Miami-Dade County Mayor Carlos Gimenez, engineer Jose Peixoto and business owner Irina Vilarino are running for the Republican nomination.
Reach Kevin Derby at kevin.derby@floridadaily.com.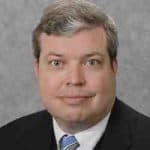 Latest posts by Kevin Derby
(see all)