 On Tuesday, U.S. Rep. Debbie Mucarsel-Powell, D-Fla., the chairwoman of the Hispanic Caucus Women's Taskforce, led a letter to congressional leaders asking them to include funds in the third coronavirus relief bill to launch a bilingual media outreach effort on the pandemic.
Mucarsel-Powell rounded up more than a dozen members of Congress serving in the Congressional Hispanic Caucus (CHC), including U.S. Rep. Darren Soto, D-Fla., to sign the letter asking leadership to back a "strong educational and informational effort using broadcast media, including public radio and TV, to advise and inform the public on how to deal with the pandemic" with "radio and television media, including major networks and public broadcasting networks, transmit linguistically – and culturally –inclusive information for public consumption in order to contain the spread of COVID-19."
The congresswoman weighed in on why she was offering this proposal.
"Coronavirus does not discriminate against zip-code, background, or language, which is why I've called on congressional leaders to ensure that the next COVID-19 response package mandates that the federal government provide more official information and education about the coronavirus in different languages," said Mucarsel-Powell. "Over 50 percent of my district is Hispanic, and an overwhelming number of those households get their information in Spanish. Reaching non-English speaking communities is crucial to more effectively controlling the spread of the virus."
"As members serving in the Congressional Hispanic Caucus (CHC), we write to express our desire that the next coronavirus response package include language to enable a strong educational and informational effort, using the broadcast media, to advise and inform the general public as to how best to deal with the current coronavirus outbreak," the members wrote. "Over the past several days, we have learned that our non-English speaking constituents have had limited access to reliable information concerning the COVID-19 response, including official documents, announcements and proclamations from local, state, and federal officials. The lack of information and prevalence of disinformation have demonstrated the urgent need for official announcements to be disseminated effectively and in a multi-lingual way. Our non-English speaking citizens and residents are entitled to better access to information, and in a mainstream method. Our English and non-English speaking populations need to be informed about this pandemic, how it will impact them, and what they need to do in order to limit its spread.
"In the absence of medical treatments or vaccines, we know that one of the few means to halt the spread of the virus is through preventive actions by the public.  Therefore, local, state, and federal public officials must communicate clear and concise messages that are targeted to local audiences, available in the media they regularly utilize, and in the languages they primarily speak at home," they continued.  "Domestic radio and television media, including all major radio and TV networks in the country, as well as public broadcasting networks such as the National Public Radio and the Public Broadcasting Service, are proven and reliable resources we must utilize to accomplish this goal.  Not only are they free media, but they are available in nearly every part of the country on a full-time basis, and transmitted to these specific demographics in their own language.  In our experience, the public turns to the domestic broadcast media in times of national or local emergencies, such as hurricanes, earthquakes, and fires. This is just such a time.
"Congress must prioritize a linguistically- and culturally-inclusive broadcast media-based educational and informational effort that secures public cooperation.  This will aid in flattening the curve, and curb the spread of the virus in both English and non-English speaking communities across the country.  Further, the federal government must utilize the broadcasters whose programming, from language and service perspectives, reach the many and varied minority groups in this country.  We have a strong and vibrant broadcasting community serving our country, and they will be effective partners in this effort," they continued.
"We ask that any further legislation include robust funding for the development and dissemination of all official public health information, announcements, and proclamations in multiple languages on radio and television networks. Reaching our non-English speaking communities will enable us to more effectively curb the spread of this virus," they wrote in conclusion.
Mucarsel-Powell was elected to Congress in 2018. She represents all of Monroe County and parts of Miami-Dade.
Reach Kevin Derby at kevin.derby@floridadaily.com.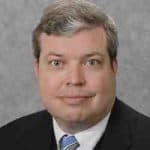 Latest posts by Kevin Derby
(see all)