 While she is still in her first year on Capitol Hill, U.S. Rep. Debbie Mucarsel-Powell, D-Fla., the first South American-born member of Congress, leads the Congressional Hispanic Caucus (CHC) Women's Task Force which was formed at the start of the year.
Mucarsel-Powell unveiled the CHC's "Latina Prosperity Principles" on Tuesday.
"Latinas are an integral part of our country's economy and we are proud to outline a framework to help lift the tide in a way that no longer leaves Latinas behind," said Mucarsel-Powell. "Our principles are wide-reaching; we recognize that Latina issues are intersectional. As Latinas become a growing percentage of the labor force, we need a comprehensive strategy that will help Latinas earn equal pay for equal work and afford quality education – for themselves and their families. Latinas make 53 cents for every dollar men make, and it is critical for our society that we end that pay disparity. Our commitment to promoting policies that will advance economic justice, ensure access to affordable quality health care, and equality will determine whether or not we build an inclusive economy that puts the American Dream in reach for everyone. When you empower Latinas, you empower families across the country."
U.S. Rep. Joaquin Castro, D-Texas, the chairman of the CHC, also weighed in on Tuesday.
"I am so proud to join Congresswoman Mucarsel-Powell and the Women's Task Force in unveiling the CHC's Latina Prosperity Principles. Latinas are the backbones of their communities and the leaders of their families, yet they still face massive inequalities. They are denied access to healthcare, equal pay, and the respect they are owed," said Castro. "But Latinas are also on the rise – earlier this year, we doubled the number of Latinas in Congress. Despite adversity, Latinas across the country are making profound impacts on their communities, rising through the workforce, and stepping into leadership roles they deserve. These principles are just the beginning; our Hispanic Caucus will continue fighting to build an infrastructure of opportunity and equality for Latinas."
Other members of the CHC's Women's Task Force, include Democrat U.S. Reps. Nanette Diaz Barragán, Lucille Roybal-Allard and Grace Napolitano of California and U.S. Rep. Nydia Velázquez of New York. The CHC, which has almost 40 members, was formed back in 1976 and "advocates for issues important to Hispanics through the congressional legislative process." U.S. Rep. Darren Soto, D-Fla., is also a member of the CHC.
The Latina Prosperity Principles introduced on Tuesday can be found here.
First elected to Congress last year when she edged U.S. Rep. Carlos Curbelo, R-Fla., Mucarsel-Powell represents all of Monroe County and parts of Miami-Dade County. Representing a swing district, Mucarsel-Powell is expected to be a top target for Republicans as the GOP looks to flip the House in 2020.
Reach Kevin Derby at kevin.derby@floridadaily.com.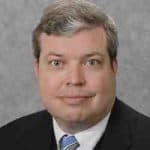 Latest posts by Kevin Derby
(see all)