On Monday, U.S. Rep. Debbie Mucarsel-Powell, D-Fla., warned that South Florida could be at risk regarding coronavirus though she noted there is no immediate threat.
"The coronavirus represents a serious international health crisis, however, here in South Florida, I have been informed that at this time there is no immediate threat to public health. I continue to closely monitor the developing situation with the coronavirus and my office is staying in continuous contact with officials from the Centers for Disease Control, the National Institutes of Health, the Food and Drug Administration, the Department of State, and the Department of Homeland Security," Mucarsel-Powell said on Monday.
"However, we each have an important role to play to help reduce the risks. I urge everyone to follow recommended public health practices at this time of the year, including washing your hands often, not coughing into your hands, and checking in with a doctor if you are feeling sick. Although tensions may be high, we must not allow fear to guide our actions. We should not discriminate against any of our neighbors of Asian descent simply because of their background," she added.
"This is a rapidly evolving situation, and I will continue to keep you all updated as I receive more information. For the most up to date information on this disease, please visit the CDC's website at www.cdc.gov/ncov," Mucarsel-Powell said in conclusion.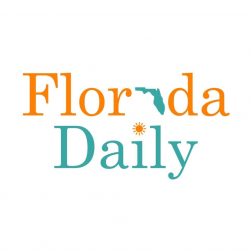 Latest posts by Florida Daily
(see all)