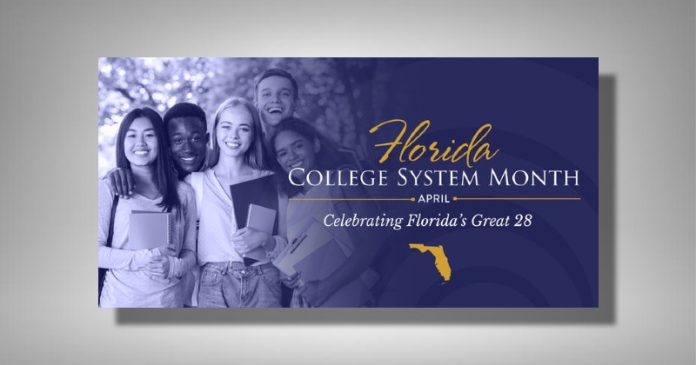 This week, Gov. Ron DeSantis and Florida Commissioner of Education Manny Diaz, Jr. recognized April as Florida College System Month.
The Florida College System (FCS) is the primary access point to higher education for Floridians, including recent high school graduates and returning adult students. The 28-member state colleges are a key reason that Florida's higher education system is ranked number one in the nation for the sixth year in a row, according to U.S. News and World Report.
"Florida's nation-leading higher education system is driven by our outstanding public colleges,"said Diaz. "Thank you to Governor DeSantis for recognizing the excellent education provided to students at our 28 state colleges."
"Our state colleges are at the forefront of educating for the future of work," said Florida Senior Chancellor Dr. Henry Mack. "Over the past year, we have witnessed record completion rates, new workforce programs and a strong desire to partner with industry to ensure for a qualified talent pipeline. I am so proud of our college presidents, faculty and staff."
"Our FCS institutions provide limitless possibilities for Floridians to earn a world class education and reach their dreams affordably, flexibly and close to home," said Florida College System Chancellor Kathy Hebda. "It is a privilege to work with FCS leaders who are committed to access, economic mobility and success."
Florida's 28 state colleges offer an array of programs and services that provide students, communities and the state with low-cost, high-quality education opportunities to meet employer demands and regional workforce needs. In 2021-22, FCS students earned more than 135,000 degrees, certificates, and industry certifications. In addition, 62 percent of associate in arts degree earners transferred into upper division post-secondary programs, with 45 percent transferring to state universities and 17 percent transferring to FCS baccalaureate programs.
Upon taking office, DeSantis set a goal of making Florida the number one state in the nation for workforce education, in which FCS institutions play a major role. Since 2019, nearly 210,000 rapid credentials have been awarded to FCS students, with approximately 59,000 rapid credentials awarded last year. DeSantis also committed more than $5 billion to support workforce education during his first term.
FCS colleges enrolled nearly 63,000 active-duty service members, veterans and reservists, as well as their spouses and dependents in 2021-22, and more than 76,000 high school students through dual enrollment programs. These dual enrollment students achieved a 93 percent passage rate, which translates into approximately $58 million in post-secondary tuition and fee savings for Florida families.'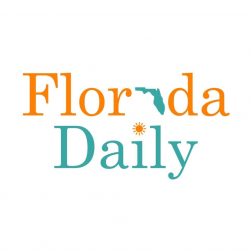 Latest posts by Florida Daily
(see all)