On Thursday, Gov. Ron DeSantis unveiled a legislative proposal to reign in unchecked Pharmacy Benefit Managers (PBMs) and drive transparency among prescription drug prices.
"This proposal furthers the Administration's efforts to lower prescription drug prices and reaffirms the state's commitment to assist Floridians in making more informed health care decisions. Many states have enacted comprehensive reforms to PBMs and it is time for Florida to take action to protect consumers and small businesses," the governor's office insisted.
"These reforms will enhance transparency and reduce the influence of pharmacy middlemen, which will help consumers as well as our small pharmacies," said DeSantis. "I look forward to these reforms becoming law."
"The American people have been led to believe that drug costs are high so that pharmaceutical companies can continue to perform research," said state Surgeon General Dr. Joseph Ladapo. "But this claim ignores the fact that pharmaceutical research and innovation tends to begin in universities, mostly through NIH funding. That's our tax dollars. The American people deserve affordable prescriptions, not unnecessary mark-ups that continue to line the pockets of Big Pharma."
According to the governor's office, the proposal includes "key steps towards lowering prescription drug prices and increasing accountability, including: prohibiting spread pricing, prohibiting reimbursement clawbacks, and tackling issues with steering" and "also increases the registration requirements of PBMs to ensure a more comprehensive evaluation is conducted prior to doing business here in Florida."
DeSantis's office insisted the proposal would add more accountability for PBMs.
"Today, PBMs pay a mere five dollar registration fee, disclose limited details about themselves to the state and are subject to little to no accountability. The legislative proposal takes the following steps for accountability: requires PBMs to disclose all organizations affiliated with the applicant, including any affiliated pharmacies or companies within their corporate umbrella; requires PBMs to disclose any complaints or settlement agreements they've been party to prior to operating in Florida;" and "directs the Office of Insurance Regulation to take action against PBMs which violate state law and hold them accountable, as is consistent with all insurers."
DeSantis also called for "holding manufacturers accountable by: proposing a public disclosure requirement of all proposed drug price increases" and "requiring all manufacturers to submit an annual report outlining and justifying any increases over the past year."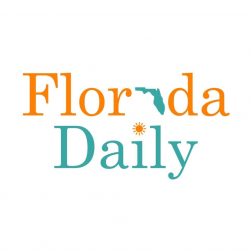 Latest posts by Florida Daily
(see all)