While she might be in self-quarantine after two members of the U.S. House tested positive for coronavirus, U.S. Rep. Stephanie Murphy, D-Fla., continues to focus on the current health crisis.
Murphy is bosting a series of remote town halls including working with healthcare experts in a "Coronavirus Telephone Town Hall" on Monday, March 30 at 7:15 p.m. On Tuesday, March 24 at 7:15 p.m. and Thursday, March 26 at 10:30 a.m., Murphy will host listening session conference calls for healthcare workers so she can hear about their experiences and their recommendations.
"This unprecedented health and economic disruption will affect so many aspects of our community in different ways, so I want to listen to the people I represent to see what I can do to help them weather this crisis. I'm especially interested in hearing from our brave local health care workers who are on the front lines of our response to this pandemic, and they have earned our full support and gratitude," said Murphy.
"I know many Central Florida families have questions, so that's why I'm also hosting a telephone town hall to get you the information you need and to listen to you," Murphy added. "In the meantime, I encourage everyone to visit coronavirus.gov to get the latest information on coronavirus or visit my website at murphy.house.gov/coronavirus. By working together and with each of us doing our part, we will get through this crisis."
Healthcare workers in Murphy's district, which includes all of Seminole County and most of the  northern part of Orange County, can register for her meetings).
Murphy's office also offered information on the town hall next week.
"For the Coronavirus Telephone Town Hall, which will be held on Monday, March 30 at 7:15 p.m., residents of Florida's Seventh Congressional District may join the town hall by calling toll-free 1-866-383-2729. Some residents may also receive an automated telephone call from Murphy's office that will give them the option to be automatically connected into the telephone town hall. Anyone on the call may listen to the live event and specific instructions will be provided for callers who wish to ask a question. Constituents can also listen to an audio stream of the event online by visiting https://murphy.house.gov/live/," the congresswoman's office noted.
Murphy took to the national airwaves this weekend to appear on CNN to talk with Jake Tapper about the coronavirus crisis.
"Congresswoman Murphy, you represent a district in Florida. You're actually self-quarantining yourself right now because you met with Congressman Diaz-Balart who has tested positive for coronavirus," Tapper said. "I'm really curious about what you think about what's going on in your home state given the fact that so many of cases have into your state from cruise ships docking in Miami or Port Everglades, given all the spring breakers we saw frolicking on the beaches just days ago. Is your governor, is your state taking this seriously enough?"
"Well, I am in self-quarantine," Murphy said. "And I think it's a reminder that we can all be at risk of coming in contact with COVID-19. But that we all have a responsibility to make sure that we don't continue to spread the infection.
"I think as far as it relates to Florida, we have particular vulnerabilities because we are such a large destination for tourists. And there is a lot that the governor can do and should do to make sure that the public can respond in a responsible way so that we can continue to try to build out the health care capacity," she added. "For example, in Florida we don't have Medicaid expansion. And so there are a lot of people who are uncovered who might not go seek medical treatment as a result of that and continue to be sick and spread the disease. Additionally, we don't have paid leave. So that puts workers in the difficult position of having to decide whether or not to stay home and not infect others or continue to make a living so that they can take care of the family. We also don't have a very robust unemployment insurance.
"All of these things are asks that the governor can do to provide the support that's needed so the public can do what they need to do, which is to stay home and to not continue to infect and spread the disease in the community while our health care providers build out the capacity that's needed to respond to this," she continued.
"Congresswoman Murphy, let me just ask you, do you think that Florida should follow the lead of New York, Illinois, California, Connecticut, New Jersey, and impose a stay-at-home order to its residents?" Tapper asked.
"I think that depends on the spread of the virus and I would leave that to the health experts to decide. But what I think we need to absolutely do is try to stay in front of this disease. The spread of this disease is going to really cripple our health care system if we can't slow the spread and so we need to make those decisions as this moves forward," Murphy replied.
"When I worked at the Department of Defense, I worked on pandemics during the avian flu and so we looked at a lot of these scenarios. And the key on this trying to — make sure that we slow the spread so that our health care systems can prepare and be ready and we can also advance on treatments and development of vaccines," she continued.
Reach Kevin Derby at kevin.derby@floridadaily.com.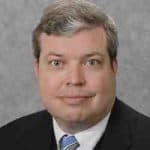 Latest posts by Kevin Derby
(see all)